Oxford POGO Club
How can we release the potential of public procurement to stimulate innovation & drive growth?
Online Event
31

January

4 p.m. - 5 p.m.

(GMT)
Set my timezone
Select a timezone from the map or dropdown and click the Set timezone button to adjust the event date/times to your current timezone.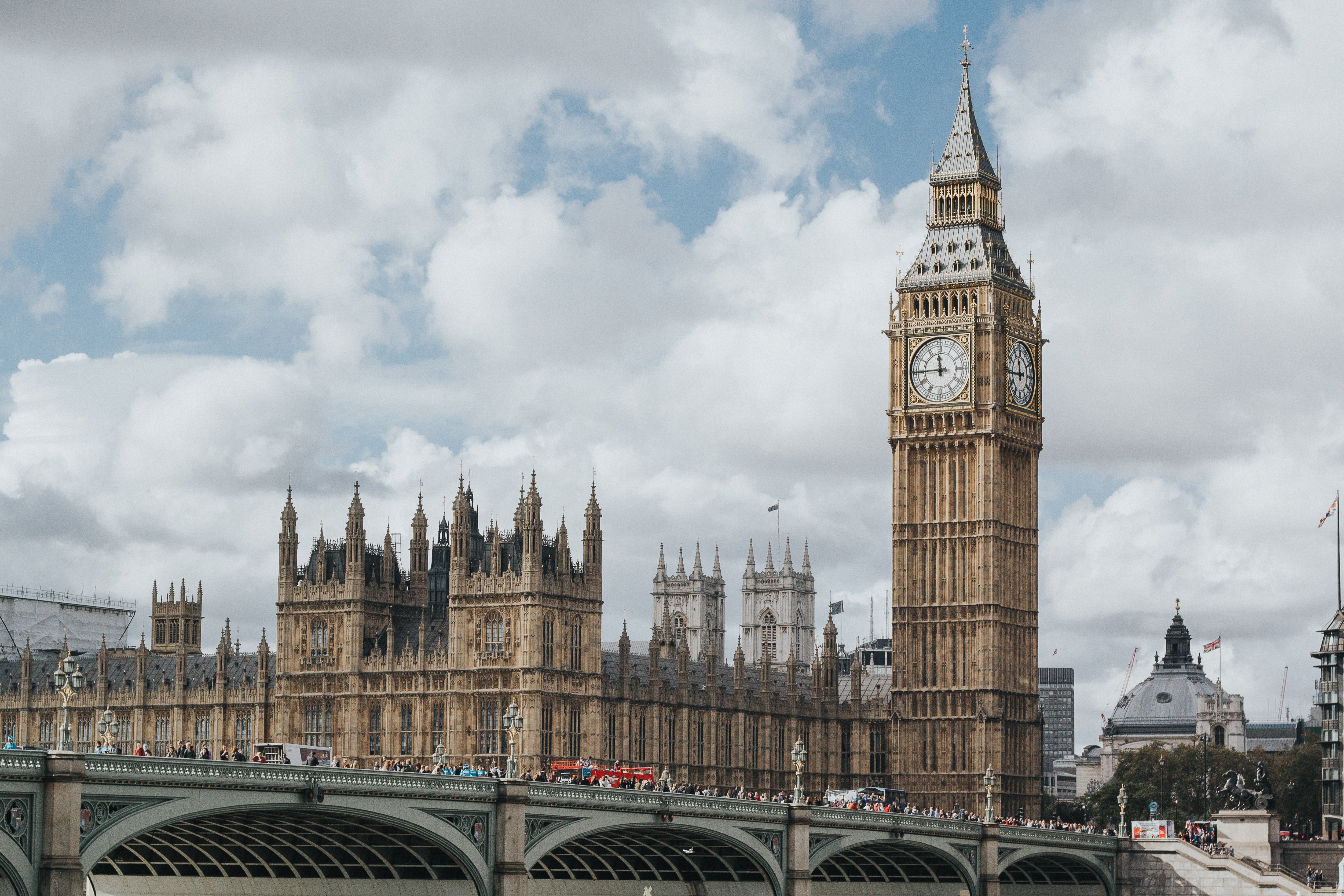 At this session the Oxford Procurement of Government Outcomes Club (Oxford POGO Club) considered public procurement and innovation.
Session overview
During this session, we, the Oxford POGO Club, grappled with the timely question, 'How can we release the potential of public procurement to stimulate innovation & drive growth?'.


Chaired by Professor Anne Davies and co-chaired by Malcolm John Charles Harbour, CBE, our expert panel included Paul Stein CBE, a member of the Prime Minister's Council for Science and Technology, Dr Ian Brotherston, Head of Government Levers at Innovate UK, Professor Elvira Uyarra from the University of Manchester, and Professor Simon Collinson from the University of Birmingham.

Our focus on innovation this month was timely. The UK Parliament has been considering a major bill that the government promises will 'transform public procurement' including by 'slashing red tape and driving innovation' (Cabinet Office and others, 2022). Late December last year the government published a 'Letter to the Prime Minister on delivering national priorities through public procurement' (the Letter). The Letter stated: 'Given the scale of government spending, even small changes to prioritise innovative solutions, where appropriate, could produce significant incentives in the supply chain' and provided various recommendations (Prime Minister's Council for Science and Technology, 2022). 

'Innovation' in the public sector can mean many things and may be influenced by many factors. A helpful framework is provided by Professor Lena Brogaard who highlights that innovation can be about a product, process and/or service innovation. Professor Brogaard also identifies different factors that influence the success of public-private innovation partnerships: 'Structural factors: Institutional setting of formal and informal rules, regulation and support', 'Collaborative process factors: Interaction among partners', 'Participant-driven factors (Ability to drive the process forward).' Brogaard (2021), p151. 

In this session, we discussed the Letter's recommendations and wider issues of innovation and public procurement.
Agenda
Opening by Chair: Anne Davies, Professor of Law and Policy, Law Faculty, University of Oxford
Topic Introduction by Co-Chair: Malcolm Harbour CBE 
Panel presentations:

Paul Stein CBE, Rolls-Royce SMR Limited & Prime Minister's Council for Science and Technology
Ian Brotherston, Head of Government Levers at Innovate UK
Elvira Uyarra, Professor of Innovation Studies and Executive Director of the Manchester Institute of Innovation Research University of Manchester
Simon Collinson, Professor and Deputy Pro-Vice-Chancellor (DPVC) leading on Regional Engagement, University of Birmingham
Audience questions & comments from attendees
Panel members' rapid responses and reflections
Reflections by Co-Chair
Close of the session by Chair
After-hours: Informal chat facilitated by Co-Chair. [> 15 min]
The Procurement of Government Outcomes (POGO) Club is a knowledge sharing initiative that is open to anyone interested in capacity building in public procurement and in collaboration to improve social outcomes. We host monthly calls, maintain a mailing list, and share other resources. Participants come from many different disciplines, sectors, and countries. Our chair is Anne Davies, Professor of Law and Public Policy.     
Interested? Join the mailing list by emailing Jessica Reedy. Find us on LinkedIn here.
CST Letter's Recommendations:
We offer the following seven recommendations covering three themes of "signalling", "governance" and "delivery".
Signalling
Recommendation 1: Signal needs for public sector operations: All government departments should develop and publish forward-looking annual 'statements of innovation needs and challenges' to provide a framework for business engagement and planning.
Recommendation 2: Signal national needs: For major national priorities such as achieving net zero, government should create and publish long-term technology roadmaps highlighting areas for development and deployment of technology applications and capability, to signal where government is seeking to incentivise development of UK market capability.
Through successful demand signalling, NASA in the United States has accelerated the growth of private companies like SpaceX to deliver new human launch capabilities and technologies, reducing costs and reliance on other nations.[footnote 3] Sweden has been able to support its climate goals, for example delivering a 95 percent reduction in CO2 emissions from participating organisations by increasing procurement of electric vehicles.[footnote 4]
Governance and accountability
To achieve the 'double dividend' of more efficient public services and economic growth, government should commit to investing in innovation through procurement and hold itself to account.
Recommendation 3: Set targets for research and innovation within procurement:At least 5 percent of departmental and wider public procurement budgets, on average, should demonstrably and measurably contribute to novel UK-based research and innovation. There are a wide range of tools available to departments to achieve this, from innovation requirements written into contracts for large programmes, to government co-funding or investment in the businesses that are developing tomorrow's technologies relevant to public sector needs.
Recommendation 4: Establish leadership and accountability: You should appoint a specific Cabinet Office Minister to work with the Government Chief Commercial Officer to lead and champion radical procurement reform to drive national R&D and innovation. A separate procurement unit may be required to lead on innovation.
Recommendation 5: Develop professional capability to integrate innovation across the procurement cycle: Skilled civil servants involved in public procurement are critical to delivering innovation – seeking out opportunities, defining requirements and brokering solutions with industry. Support for innovation should be fully integrated into procurement processes, with strong connections between commercial, innovation and operational teams, alongside effective engagement with the supply chain. To deliver innovation, teams need specialist knowledge, flexibility to take risks, and capabilities to support this. We recommend that the head of the government commercial function and the science and engineering profession should work with Innovate UK to establish a cadre of government professionals who are technically, commercially, and operationally literate.
Delivery
Recommendation 6: Pathfinders: The government departments with the largest procurement spend should launch a series of sector-specific procurement pathfinders to test innovation-enhancing approaches aligned with key national goals. These pathfinders could build on existing best practice seen in the vaccine taskforce, ventilator challenge and existing innovation stimulation mechanisms including the National Security Strategic Investment Fund (NSSIF), Accelerated Capability Environment (ACE) and the NHS innovation accelerator.
Recommendation 7: New Procurement 'Playbook': The Government Commercial Function should codify lessons from pathfinders and other examples of innovation-enhancing procurement into a new procurement 'innovation playbook' which provides the structure and framework with which these changes are implemented and monitored
Related Resources
Brogaard, Lena, 2021, Innovative outcomes in public-private innovation partnerships: a systematic review of empirical evidence and current challenges, Public Management Review, 23:1, 135-157, DOI: 10.1080/14719037.2019.1668473

Cabinet Office, The Rt Hon Jacob Rees-Mogg MP, and The Rt Hon Steve Barclay MP, 2022,
Published, Simpler, more flexible and transparent procurement - Procurement Bill factsheet, UK Government website,  https://www.gov.uk/government/news/simpler-more-flexible-and-transparent-procurement

Prime Minister's Council for Science and Technology, 2022, Letter to the Prime Minister on delivering national priorities through public procurement, UK Government website, https://www.gov.uk/government/publications/advice-on-delivering-national-priorities-through-public-procurement/letter-to-the-prime-minister-on-delivering-national-priorities-through-public-procurement-html. 

Uyarra, Elvira, Zabala-Iturriagagoitia, Jon Mikel, Flanagan, Kieron, and Magro, Edurne, 2020, Public Procurement, Innovation and Industrial Policy: Rationales, Roles, Capabilities and Implementation, https://pure.manchester.ac.uk/ws/portalfiles/portal/126507546/Paper_PPI_RIS3_finalwithDOI.pdf.