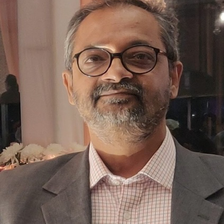 Arun Poddar
Director, Kaivalya Education Foundation
Arun Poddar is a Business Management graduate, with 32 years of corporate experience in the field of sports & entertainment, broadcasting and management. He was instrumental in the set up of various sports channels, namely ESPN, Star Sports and Ten Sports in the Indian Subcontinent. He has been an active member in the core team with the Ministry Of Information & Broadcasting and the industry regulators to design policies for the implement digitalisation of the satellite broadcasting process in India.
Since then, he left the corporate world and joined the challenging social development sector. Since 2015, Arun has been associated with Kaivalya Education Foundation, a social change organisation working in the field of education in India since 2008. He has also been involved in transforming education in state schools in India.
Arun is based in Mumbai, India. He is passionate about working with young people, and channeling their power to bring positive social, educational, economic, political and psychological impact through academia, sport and creative arts.