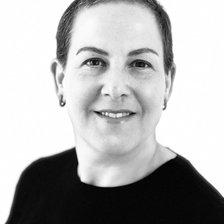 Zina Sanyoura
Innovative Finance Advisor, International Committee of the Red Cross
Zina is an Innovative Finance Advisor at the International Committee of the Red Cross, where she develops blended financing solutions to support the ICRC's health interventions, while seeking to ensure sustainable transitions to development partners.
She specialises in development finance, impacting investing, private equity, and project management, with a particular emphasis on Africa, Central Asia and the Middle East. Over the past 20+ years, Zina has worked with the World Bank Group, UBS, Bamboo Capital Partners, the World Economic Forum, and Banque Audi SAL.
She has led the development, structuring and execution of a wide-ranging investment portfolio in the financial inclusion space across emerging markets. She served on the Board of Directors of multiple banking institutions in East Africa and Central Asia, working to support their strategic development. She has also advised private wealth management clients on building private equity, debt and real estate investment portfolios. She started her career in corporate banking in Lebanon.
Zina is an MBA graduate from IMD in Lausanne Switzerland, a Chartered Financial Analyst (CFA), and speaks Arabic, English, French and Portuguese.