International conference: Comparing SIBs and outcomes-based approaches across different countries and policy sectors
Comparing SIBs and outcomes-based approaches across different countries and policy sectors - learning from academics and practitioners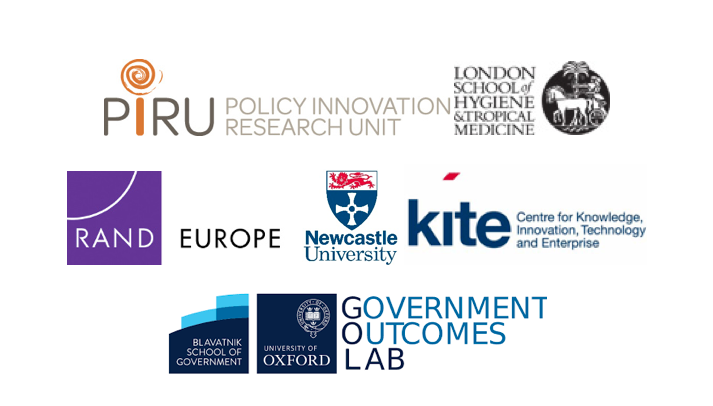 In 2018 Social Impact Bonds (SIBs) are functioning in more countries and in more policy sectors than ever before. Since the first SIB was launched in the UK in 2010, over 108 SIBs have been developed across the globe, including in the United States, Canada, Australia, Japan, Finland, the Netherlands, Italy, Portugal and Israel. Worldwide SIB approaches are being used to tackle a growing range of social issues from children's social care and youth unemployment, to homelessness, refugee integration, social isolation and health.
Comparing SIBs and other outcomes-based approaches across the world can help foster a deeper understanding of this innovative model of public service provision. As policy makers are becoming increasingly interested in these approaches, let's take stock of the emerging evidence around their impact and consider lessons that can be learned from other countries. 
About the conference
This conference will bring together academic and practitioner voices from different countries and disciplines for an in-depth exploration of whether and how SIBs and other outcomes-based approaches work. Some of the questions that will be addressed include: how do SIBs compare to alternative funding mechanisms? How do SIBs operate in different countries? How has the concept and development of SIBs changed over time?
Over the two days, there will be a series of presentations of the latest academic research on SIBs and other outcomes-based approaches, as well as panel discussions with academics, policy-makers and SIB practitioners from across the world. There will also be special sessions designed to bring together academics and practitioners in a bid to unlock some of the most pressing implementation challenges in the field. Professor Carolyn Heinrich, distinguished professor of Public Policy and Education at Vanderbilt University (US) will open the conference with a thought-provoking kenynote.
Day 1 will focus on the forefront of current academic research. Day 2 will push the debate further, by bringing in perspectives and challenges from policy-makers and practitioners. 
Programme
Day 1 - Comparative perspectives on SIBs and outcomes-based approaches: state-of-the-art in research across the globe
Here is a flavour of the kinds of questions we will explore on the first day:
International comparisons: how do SIBs operate in different countries? How, and in what ways, do they differ in their approach to attribution and target policy areas? What can transnational analysis tell us?
Sectoral comparisons: are some policy sectors more or less amenable to SIBs than others – what theoretical and empirical data is emerging around this?
Temporal comparisons: how is the concept of the SIB changing over time, and what does this mean for future directions and applications?
The "SIB effect": how do SIBs compare to alternative funding mechanisms (e.g. payment by results, grants)? What are the added benefits and costs of using a SIB?
Comparative theory development: how are the research and practice communities drawing on theory in order to develop and understand SIBs?
Lesson learning: what can academic, practitioner and service user insights from SIB research teach us about parallel developments (e.g. Development Impact Bonds; Social Investment) and vice versa
Day 2 – From talk to action: What should we do differently on Monday?
In the second day of the conference we will go at the bleeding edge of the practice of SIB and outcomes-based approaches: what are the burning questions? What are the insights from ongoing research? What new research would be helpful? Sessions will cover a wide range of topics, including:

Bridging the gap between practice and academic research around SIBs and outcomes-based commissioning: this session will feature presentations on the findings of the latest research into the practice of Social Impact Bonds in the UK, followed by a plenary discussion with practitioners and researchers about the implications of the findings for the practice on the ground.  

At the coalface: practitioner insights into developing and implementing SIBs: a panel discussion with three experienced SIB practitioners, exploring some of the most pressing challenges that practitioners face in developing robust SIB models and how current and future academic research might help address these issues. The session will be chaired by Chih Hoong Sin, Director of Innovation & Social Investment at Traverse & GO Lab Fellow of Practice

Global perspectives on designing an outcomes fund: this session will compare international approaches to setting up outcomes funds in the United Kingdom, North America, Europe and beyond, and explore challenges and directions for the future. Panellists will include senior government officials and other international experts, in a discussion moderated by Mara Airoldi, Director of the GO Lab. 

The 'active ingredients' of a Social Impact Bond: from theory to practice: this session will introduce the SIB 'active ingredients' framework developed by the GO Lab, which maps the four dimensions along which SIBs tend to vary. The second part of the session will consist of four separate roundtable discussions where participants will be invited to discuss their own experience and insights and reflect on how the active ingredients at the core of a SIB manifest themselves in practice. 
Making Markets in the Welfare System: the conference will conclude with a head to head debate between Toby Eccles, Co-founder of Social Finance UK and Professor Mildred Warner from Cornell University, on 'Making markets in the welfare system'.
Practical information
The document below contains practical information on travel and accommodation options in Oxford for delegates attending the conference. 
Registration for the conference is now closed.