Welcome to #SOC22. We have included below the key information on each of the sessions at the conference, including speakers' profiles, summaries of their projects and/or research, and the slides.
If you are joining us online, you will receive the passcode to reveal the Zoom credentials upon registration on our Eventbrite page. For any questions, get in touch with us at golab@bsg.ox.ac.uk.
In-person participants will be able to register at the reception of the Blavatnik School of Government and enjoy tea, coffee and pastries with other in-person attendees and speakers.
Welcome & housekeeping remarks from the Government Outcomes Lab team.
Theme: Outcomes measurement and value for money
Roundtable 1.1 Conversations on measurement and public value
In this session, we will host a conversation on a diverse range of frameworks, tools and data for measuring outcomes.
The conversation will be guided by three key considerations:
how do we define value?
how do we operationalise value in policy programmes and decision-making?
practical advice for policymakers and practitioners
By weaving together the conceptual frameworks and their practical applications emanating from across the world, the conversation explores the pathways for advancing thinking and practice of measuring social outcomes.
Watch the recording of this session here.
Presentations
Performance Budgeting and the Role of Public Finance in Value Creation
Shweta Dey's presentation will focus on the theme of measuring outcomes and public value and discuss potential levers to strengthen the role of public finance in value creation. Drawing on …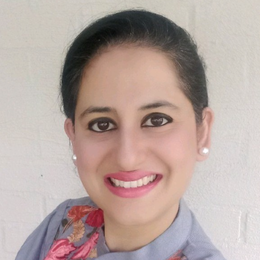 Shweta Dey
New South Wales Treasury
Integrating data to plan and prove social impact
This paper focuses on:
a) understanding complex needs, the data that shows/locates that need, and how the data needs to be triangulated across agencies,
b) understanding the socio-economic dimension of …
Stan Gilmour
Thames Valley Police
Reshaping shared responsibility of welfare through monetisation of social quality
UEF//House of Effectiveness have together with Sosped Centre and Hospital district of Centre Finland Health Care created an evidence-based evaluation tool for assessing monetary impact of social quality.
The social …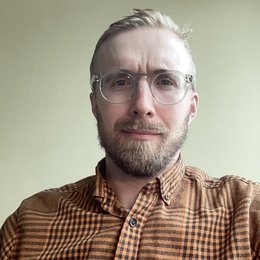 Miikka Vuorinen
Sosped Center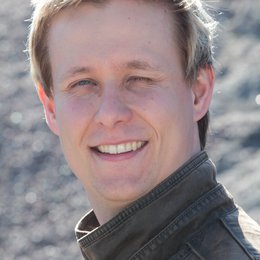 Tomi Mäki-Opas
UEF
How valuation infrastructures shape the production of impact in social impact bonds
The presentation attempts to open the black-box of the depoliticized "impact narrative" ostensibly promoted by international organizations. Although the notion of impact has been progressively established as the silver bullet …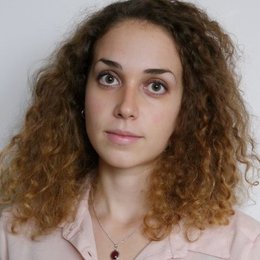 Mathilde Pellizzari
FAIR & Centre de Sociologie de l'Innovation, Mines Paris
Challenges and opportunities to measuring social outcomes in the United States and in the United Kingdom
Over the last two decades, UK organisations initially from the first and third sectors, but increasingly also from the second and fourth sectors, have had to respond to societal concerns …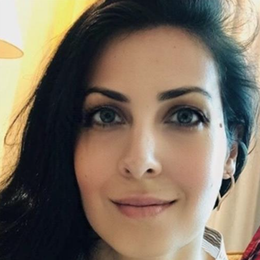 Diana Bozhilova
Northeastern University London
Insights from Japan: Emerging lessons and key challenges in the criminal justice
Following the launch of the world's first Social Impact Bond (SIB) in Peterborough in the United Kingdom in 2010, SIBs have been deployed in reducing reoffending across many countries. However, …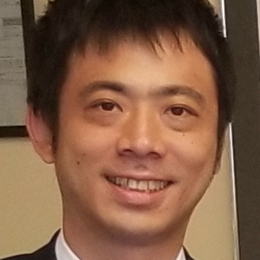 Reiji Ikeda
Ministry of Justice of Japan
Output-Outcome Monitoring Framework
The Output-Outcome Monitoring Framework (OOMF), being implemented by Government of India, represents a step towards outcome-based monitoring. This is a paradigm shift from measuring simply physical and financial progress, to …
Akhilesh Kumar
Monitoring and Evaluation Office (DMEO)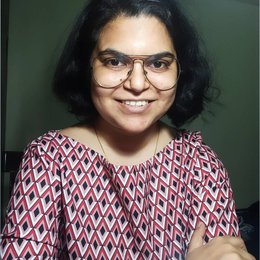 Bijeta Mohanty
DMEO
Public Value Framework: A flagship project of Crown Lands, New South Wales
The Crown Land estate in New South Wales (NSW) is a vast portfolio of more than 580,000 parcels of land covering some 34 million hectares that equates to 42 per …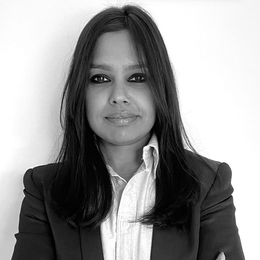 Dr Nandita Das
New South Wales Government
Theme: Outcomes-based contracting
Roundtable 1.2 Fit for purpose? Stretching and flexing the impact bond model: evidence and insights from across the world
Tun Razak Lecture Theatre
No two impact bonds are the same. As more organisations are embracing this funding model, we are seeing it used flexibility to address a wide array of social challenges in often very different social, economic and political systems. This has significant consequences for the way impact bonds are designed, implemented, and evaluated. What are the key features or 'active ingredients' of impact bonds that are being stretched as projects are being developed in new contexts?
This interactive roundtable discussion will take stock of the latest practice in the adoption of impact bond approaches across the globe, and explore with a diverse set of experienced practitioners, policymakers and scholars the ways in which this innovative funding tool is being adapted to respond to different country and policy contexts. How are policymakers and practitioners seeking to use the impact model in new geographies and policy areas? And what can we learn from these impact bond iterations about mechanisms of change and future sustainability, beyond the life of a particular project.
Watch the session recording here.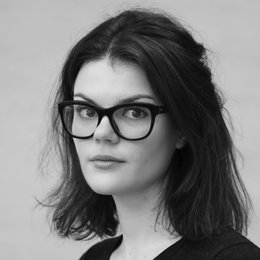 Dr Eleanor Carter
University of Oxford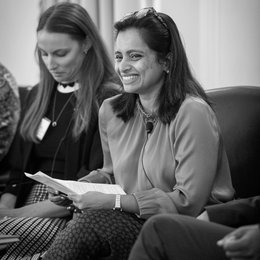 Abha Thorat-Shah
The British Asian Trust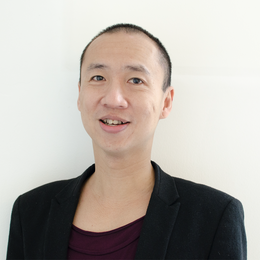 Chih Hoong Sin
Chair
Presentations
The SIB Hexagon: How social impact bonds vary, and why
Social impact bonds (SIBs) are often conceived of as a single commissioning model, but in reality they take many different shapes and sizes.
What different forms do they take, why, …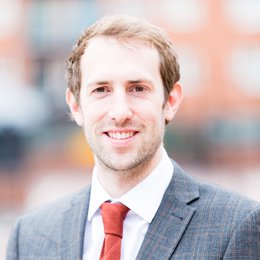 James Ronicle
Ecorys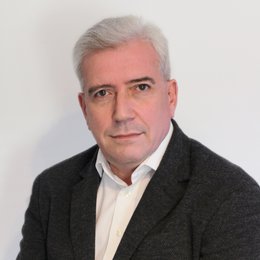 Neil Stanworth
ATQ Consultants
Testing the waters for Social Outcomes Contracting in Europe
We all talk about the details of Social Outcomes Contracts, but what if the concept is not just completely new to you, but to your whole country? Where do you …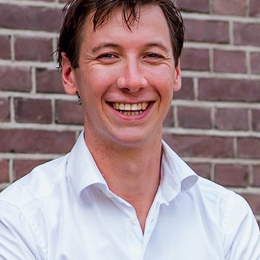 Björn Vennema
Social Finance NL
Lisa Jansen
Social Finance NL
Pioneering Social Outcomes Contracts in Italy: the role of work inclusion in reducing reoffending rates
The speakers will present the genesis, the key challenges (and related strategic and operational solutions) and the solutions adopted to deliver a public-private initiative for financing a work inclusion project …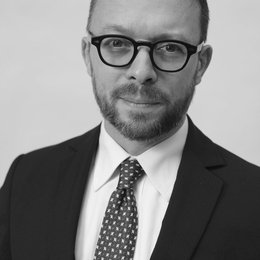 Filippo Addarii
PlusValue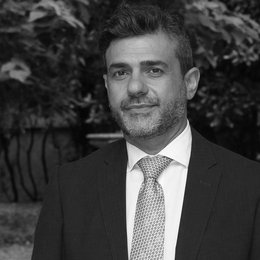 Vincenzo Lo Cascio
Italian Ministry of Justice
Scaling up funding internationally in Sport for Development: UNESCO Sport Section's pilot projects designed for system-change
In this discussion, representatives from the UNESCO Sport Section will share insights from their experience developing pilot projects designed to build international capacity and awareness of outcomes-based financial instruments. These …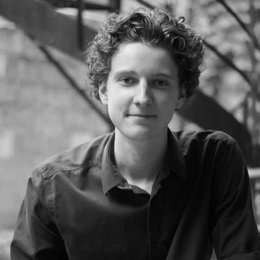 Daniel Greenways
UNESCO
Reimagining why, what and how – lessons learned from Social Impact Bonds in Abu Dhabi
Our understanding of what SIBs 'are for' and what 'good' looks like is starting to change. However, this understanding still tends to be rooted in the contexts in which they …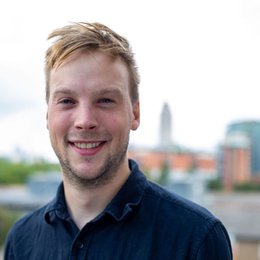 Tim Bidey
Traverse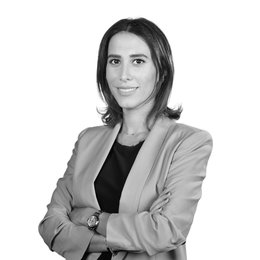 Nancy Fouad Merheb
People at the centre: lessons in partnerships from two health-focussed Social Impact Investments
Overview of the project and relationship to core conference themes
The NSW Ministry of Health, in collaboration with the Office of Social Impact Investment (OSII), is delivering two health-related social …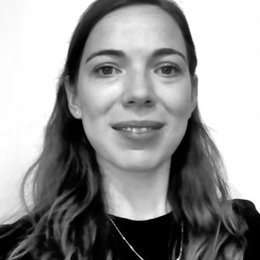 Samantha Reid
NSW Ministry of Health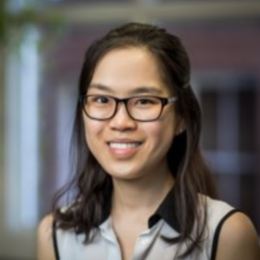 Miranda Lee
NSW Treasury
Accelerating poverty alleviation with outcomes-based approaches
The Village Enterprise Development Impact Bond was a pilot outcomes fund aiming to prove that it is possible to tie donor payments to poverty outcomes and that doing so can …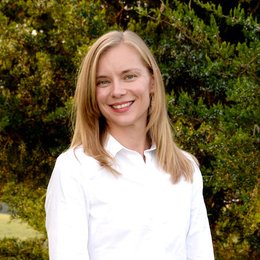 Celeste Brubaker
Village Enterprise
Investigating the development of social impact bonds: A translational perspective
Research question and main issue addressed:
Critical elements in social impact bonds (SIBs) are often 'stretched' during their development, meaning that projects tend to resemble conventional approaches to commissioning and …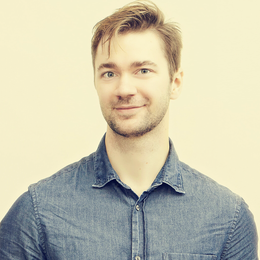 Mikkel Munksgaard Andersen
Copenhagen Business School
What comes after the impact bonds? Exploring stakeholder theories of change in developing country contexts
To date, 204 impact bonds have been launched in 31 countries. As the impact bond market matures and a growing number of contracts conclude, researchers are increasingly asking: What comes …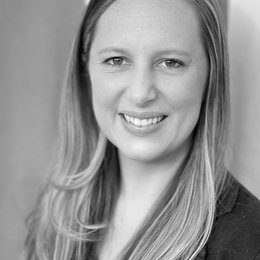 Hilary Olson
University of Southern California
Welcome to the Social Outcomes Conference 2022
The Government Outcomes Lab's Executive Director Nigel Ball will welcome online and in-person participants to this year's conference. We will also be joined by Professor Ngaire Woods, Dean of the Blavatnik School of Government.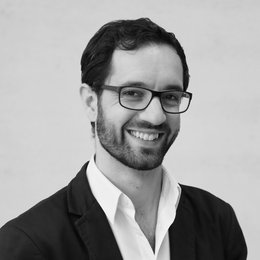 Nigel Ball
Social Purpose Lab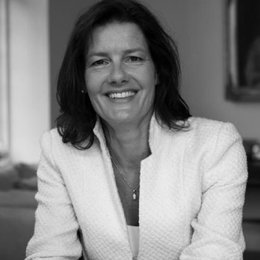 Professor Ngaire Woods
Blavatnik School of Government
Politics of Social Change: Harnessing power for positive impact
We face today a multidimensional crisis: the intersection of a global public health pandemic, increasing gaps in income and wealth, continued racial and gender inequalities, and the decline of democracy, all happening in front of the backdrop of worsening global warming. This multidimensional crisis is fundamentally a crisis of "power concentration." To help tackle this crisis, changemakers need to develop a deep understanding of the innerworkings of power, which is an essential ingredient for effecting social change.
In this talk, Julie Battilana will discuss the fundamentals of power, debunk the common myths surrounding it, and discuss how to harness power for positive impact. By explaining what power is and what it is not, this discussion will help the audience understand what it takes to successfully navigate the politics of social change. We will discuss how to identify one's own sources of power, and see power not as dirty business, but instead energy that can be used for good. This talk will dive into what changemakers must know about power and how to use that knowledge to change our social and economic systems to make them more fair, more green, and more just.
Panel discussion
Following Prof Battilana's keynote, a discussion panel will explore how understanding power dynamics might inform a topic of interest to all our audience: cross-sector partnerships to improve social outcomes. Improving social outcomes for populations requires addressing a multitude of problems: conflict and its aftermath, poverty, sanitation, housing, health, education and social exclusion. When it comes to fixing these ills, many people and organisations can claim a role. Governments, businesses, NGOs and individuals themselves all have important parts to play. On the surface, they may be united in their pursuit of better social outcomes, and easily distinguished from those pursuing narrower ends. Yet those working towards social change rarely have identical goals. They may have different views about what needs to change, how change should happen, and who should be involved.
This panel will try to make sense of how those studying or working within cross-sector partnerships might understand the power that ebbs and flows within them, and how that understanding might be used to drive improved social outcomes for populations. We will ask:
How can changemakers make change happen with, and through, government bureaucracies, where power structures are often rigid?
Should governments and their agents be persuaded to give up some of their power to those closer to social issues, who might be better able to drive more meaningful change?
Can private power be harnessed towards positive social change, or must it instead be constrained in pursuit of broader public goals?
Can the populations most affected by complex social problems take power, or must they be given it – and what do they do with it when they have it?
Watch the recording of the session here.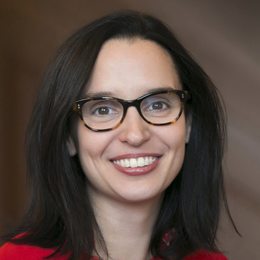 Professor Julie Battilana
Harvard University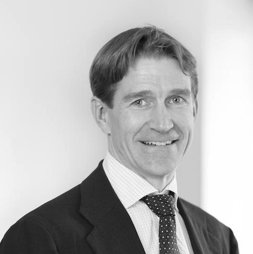 Pepper Culpepper
Blavatnik School of Government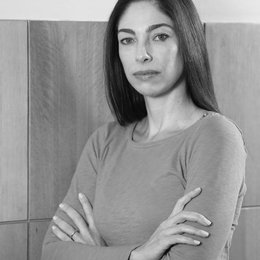 Vera Monteiro
São Paulo Law School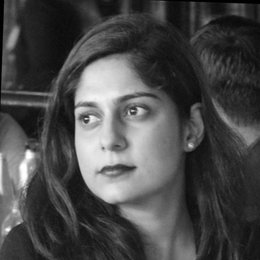 Mehreen Shahid
Safe Delivery Safe Mother
David Knott
TNL Community Fund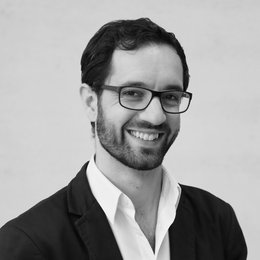 Nigel Ball
Social Purpose Lab
Chair
Theme: Procurement and Social Value
Deep Dive 1.1 Achieving wider wellbeing through public procurement?
We have pushed governments to buy more efficiently for decades. Now, facing enormous public crises, we also want our governments to use the purchasing power in public contracts to achieve wider economic, social, and environmental policy goals. Is public procurement ready for this important role? In this session we consider the promises and practical challenges associated with 'sustainable public procurement', 'buying social', 'community benefit clauses', 'social value', and similar movements around the world.
This session will include a short panel discussion on what government might do to enable Voluntary Community and Social Enterprise (VCSE) organisations to help achieve wider social and community benefit outcomes in public contracts.
Watch the recording of the session here.
Presentations
How can green public procurement be used as a catalyst to improve social outcomes? Reflections upon some European experiences
So far, Sustainable Public Procurement (SPP) has been implemented mainly through environmental policies and a few labour policies in the social dimension.
With this paper, we intend to discuss whether …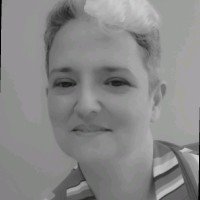 Raquel Carvalho
From procurement to partnership: the role of social enterprises & voluntary sector organisations in improving the effectiveness of public services
Overview of the project or approach to be discussed in the presentation
Our presentation will cover:
Main reflections and insights from the work to date
Main reflections include:
- Health …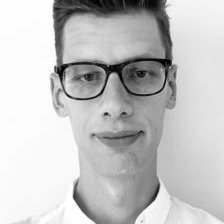 Mat Ilic
Catch22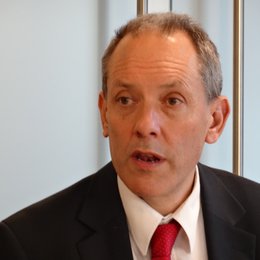 Jonathan Bland
E3M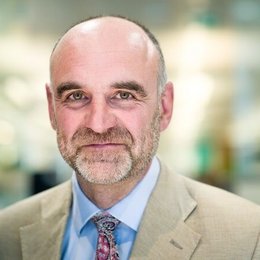 Julian Blake
Stone King
Priceless procurement: Process innovation - Evaluating non-financial social outcomes
In 2021, the UK became the first nation in the world to mandate the evaluation of Social Value in procurement at the central government level (PPN06/20); a policy further adopted …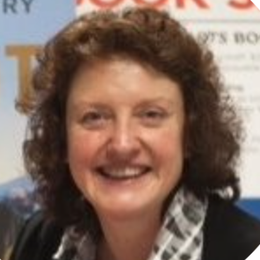 Sandra Hamilton
University of Manchester
Fostering innovation through social value in procurement in the healthcare sector: The National Health Service (NHS) way
The last couple of years have put unprecedented pressures on the healthcare systems due to COVID-19, a surge in ailments due to climate change, changing public behaviour, skill shortages and …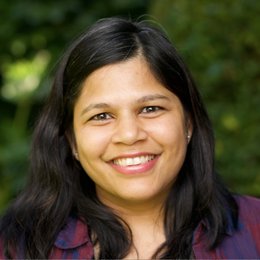 Vaishali Baid
Action Sustainability
Martin Toomey
NHS Supply Chain
Social Value Lemonade? Transparency issues and suggestions in the law, policy, and practice of embedding wider economic, social, and environmental goals in public contracts.
This paper highlights transparency gaps in the growing use of public spending through contracts to achieve economic, social, or environmental policy goals in local areas. These goals are in addition …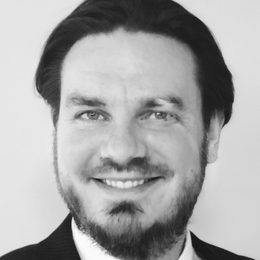 Ruairi Macdonald
Government Outcomes Lab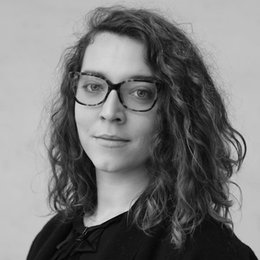 Dr Clare FitzGerald
King's College London
Theme: Place-based partnerships
Deep Dive 1.2 Learning to let go: how can central government (re)build local governance capacity to support the levelling up agenda?
Tun Razak Lecture Theatre
Evidence from efforts at local regeneration from around the world suggests that if the UK Government's levelling up agenda is to achieve all that it promises, it will require a fundamental reshaping of the relationship between central and local government, to facilitate the key role that local and regional institutions have to play. In the UK, the 'hollowing out' of local government has left a lack of local governance capacity that will need to be addressed if places are to bridge inequalities. Devolution has become almost synonymous with the Government's flagship domestic policy agenda, but past efforts suggest a reluctance for government to relinquish control.
In this deep dive panel, we will explore how central government might best support local institutions to (re)build local governance capacity. We will examine evidence for the importance of local governance in international examples; discuss original GO Lab research on central-local relationships in past efforts to join up public services in the UK, expanding on a framework for local governance models; explore practical examples of these different models in an effort to better understand their potential to support better governance; and consider how the government should move forward.
Watch the recording of the session here.
Presentations
Insights from resilient cities
The Home Win and Place-Based Renewal team at the Blavatnik School of Government have been examining the lessons that efforts to level up Britain's regions can draw from international success …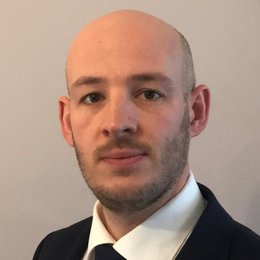 Ian Taylor
University of Oxford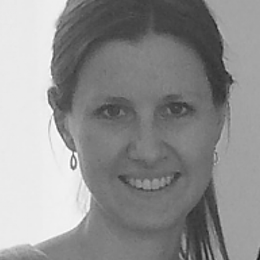 Susanne Frick
Government Outcomes Lab
Developing a wellbeing outcomes framework for a partnership-based strategy
Camden Council's overarching approach to public service delivery centres around improving life for residents and people in the borough, and as such a focus on people's wellbeing outcomes. This approach …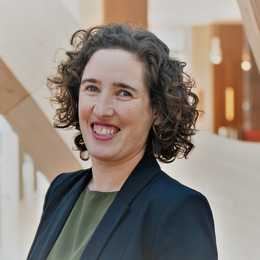 Michal Shinwell
Camden Council
Improving outcomes for people coming through the asylum process - How an outcomes partnerships can address complex local systems
The Refugee Transition Outcome Fund ("RTOF") is one of the streams of funding that has been made available through The Treasury Shared Outcome Fund. This was designed to encourage departments …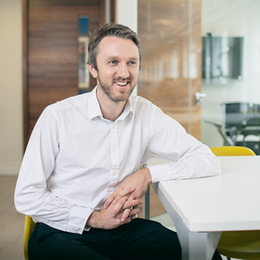 Conor Sullivan
Bridges Outcomes Partnerships
Joining up services to level up social outcomes
Over the last 25 years, the UK Government has launched over 50 initiatives to attempt to join up local complex public service provision. Michael and Felix will explore how central …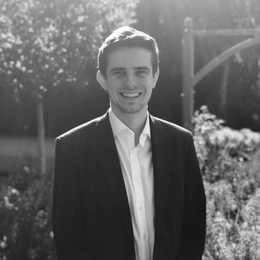 Michael Gibson
University of Oxford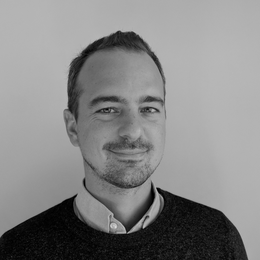 Dr Felix-Anselm van Lier
University of Oxford
The challenges of decentralisation in the Rhenish lignite mining district
One of the challenges of the energy transition is the phasing-out of coal in carbon-intensive regions. In Germany, the federal government has declared to phase out coal by 2038 and …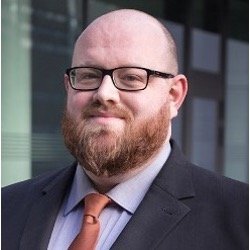 Benjamin Klement
Fraunhofer IMW
Theme: Outcomes-based contracting
Deep Dive 1.3 Beyond impact bonds: unlocking investment for outcomes-focused social programmes
Outcomes-based partnerships, such as impact bonds, are often seen as a way to attract funding from diverse investors for socio-environmental initiatives. How effective have approaches such as impact bonds been so far in unlocking impact investment to help tackle entrenched social problems? Beyond impact bonds, what other outcomes-focused mechanisms are emerging to fund cross-sector partnerships for better social outcomes?
In this session we will explore how to use outcomes-focused funding to better align social and financial objectives while dealing with multiple (and often conflicting) goals of stakeholders. We will attempt to foster understanding of the perspectives of various investor groups, including philanthropic foundations, impact investing funds, and financially-oriented organisations.
We hope insights could be of use for unlocking sustainable investment across policy areas worldwide.
Watch the recording of the session here.
Presentations
What financial, organizational, and governance factors shape philanthropic investment in SIBs among U.S. foundations?
While philanthropic foundations in the United States are increasingly participating in impact investing, little is known about how they choose to invest in particular models or projects. This study sought …
Megan Goulding
USC Price Center for Social Innovation
A critical taking stock and policy relevant agenda setting exercise: Making sense of a decade of impact investing
The impact investing market is increasing by size and market players – in Europe and worldwide. The Global Impact Investing Network (GIIN) estimates the market size at USD 715 billion …
Luigi Corvo
University of Milan Bicocca
HIB standing strong
In the Netherlands, care is financed through a complicated arrangement of health care insurer, national government and municipalities. At the HIB Standing Strong which will be launched in summer 2022 …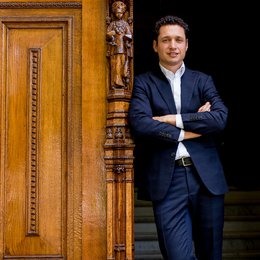 Ruben Koekoek
Social Finance NL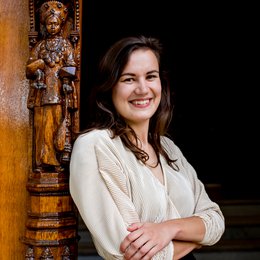 Daphne Salvino
Exploration of Development Impact Bond (DIB) as an alternative financing mechanism in Sub-Saharan Africa
Development Impact Bond (DIB) is seen as a remarkable innovative financing mechanism for leveraging resources from the private sector and increasing the overall performance of technical cooperation projects. The number …
Right products for the right funders: towards the Social Impact Guarantee (SIG) for private investors and outcomes amplifiers for philanthropy
Social Impact Bonds (SIB), one of the most common forms of outcomes-based approaches, has had some success in achieving two key goals that it was originally set out to do: …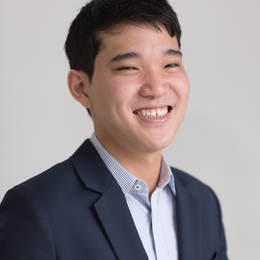 Sikai Chen
Tri-Sector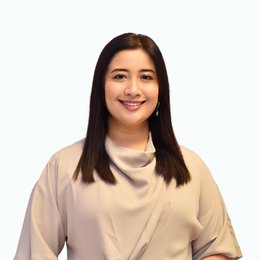 Nadia Samdin
Tri-Sector
20 Years of Insights - Funding of Affordable Housing in South Africa
Overview of Project:
The Gauteng Partnership Fund (GPF), as an entity of the Provincial Department of Human Settlements, is a funding and implementing agent, responsible for integrated, sustainable human settlement …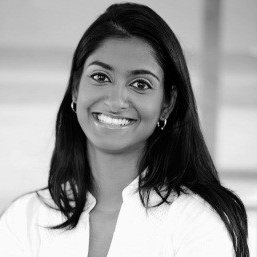 Mandy Jayakody
Gauteng Partnership Fund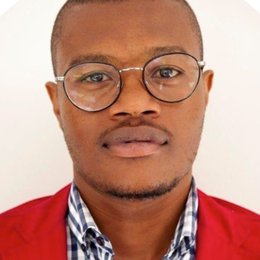 Simphiwe Ndlovu
Gauteng Partnership Fund
In-person participants will be able to register at the reception of the Blavatnik School of Government building and enjoy tea, coffee and pastries with other in-person attendees and speakers.
Governance & institutional logics in outcomes-focused partnerships
SIB partnerships feature the collaboration of stakeholders from different sectors with individual institutional logics. Likewise, SIBs are implemented across different welfare regimes, potentially influencing how the different logics play out in a SIB. This session seeks to explore how tensions between the different institutional logics are mitigated within a SIB partnership, using a comparative lens of different welfare regimes across Europe.
Watch the recording of the session here.
Presentations
Results of the Social Impact Bonds "Strengthening Prevention in Family Assistance Programmes in the District of Osnabrück" and "Improving Educational Opportunities for Children in the City of Mannheim" in Germany
Bertelsmann Stiftung initiated two Social Impact Bonds in Germany in 2017 with the goals of "Strengthening Prevention in Family Assistance Programmes in the District of Osnabrück" and "Improving Educational Opportunities …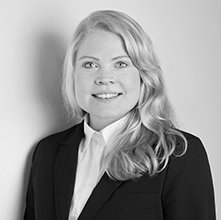 Cornelia Nyssing
Bertelsmann Foundation's Sustainable Social Market Economies Programme
Welfare states between tradition and innovation: Opportunities and challenges of establishing innovative financing instruments using the example of social impact bonds
Governing authorities alone are not able to solve the great challenges of our times. Social Impact Bonds (SIB), a financing instrument in which (private) donors invest in social projects, have …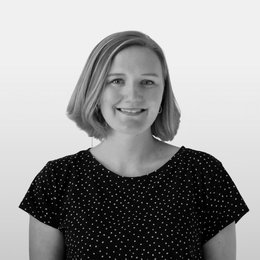 Antonia Muhr
Vienna University of Economics and Business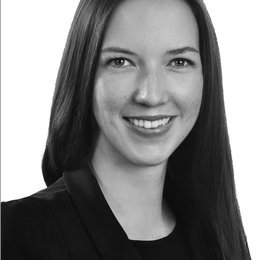 Julia Bahlmann
University of St. Gallen
The controversial relationship between public value and social impact bonds: Insights from an Italian social innovation program
This study is framed within the public management stream of studies in an attempt to investigate the potential role in creating (or destroying) public value through social impact investing schemes, …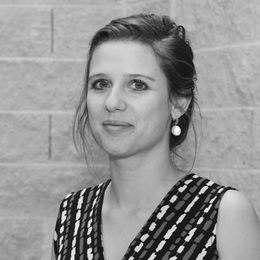 Lavinia Pastore
Open Impact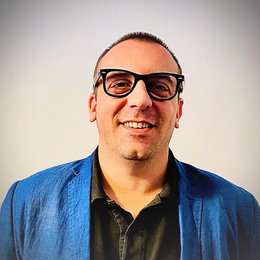 Giulio Pasi
European Commission
Luigi Corvo
University of Milan Bicocca
Can the use of outcomes-based contracts lead to the implementation of more effective HIV services?
Introduction
This paper responds to the second theme of the 2022 Social Outcomes Conference exploring the governance and leadership arrangements of outcomes-based contracting through a qualitative case study of the …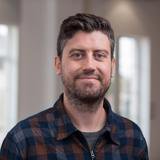 Alec Fraser
King's College London
Governance as a moderator to institutional pluralism in public service networks
Nonprofit organisations (NPOs) are frequently part of multi-sectoral networks delivering public services. These cross-sector collaborations feature, due to partner diversity (Huxham & Beech, 2003), multiple institutional logics. These logics are …
Franziska Rosenbach
Government Outcomes Lab
Theme: Outcomes-based contracting
Roundtable 2.1 Evidence and practical insights from the UK's Life Chances Fund projects
Launched in 2016 by the UK Government, the Life Chances Fund (LCF) is a £70m fund which aims to help those people in society who face the most significant barriers to leading happy and productive lives. It contributes to outcome payments for locally commissioned social outcomes contracts which involve socially-minded investors through impact bonds. Running until 2025, the LCF aims to support over 51,000 individuals to achieve better life outcomes in areas such as health, employment, and housing.
All funded projects are now in implementation, with a wealth of learning coming out of delivery. This provides an exciting opportunity to celebrate what the projects have achieved so far, reflect on lessons learnt and explore how these achievements can be sustained beyond the life of the impact bond.
You can find out more about the Government Outcomes Lab's role in evaluating the LCF here.
The Roundtable will be an opportunity to explore with LCF project stakeholders the successes and lessons learnt so far from the delivery of these innovative projects; reflect on key questions around sustaining the impact of these projects beyond the LCF; and offer projects a platform to showcase their results and learn from each other.
For the session, we are seeking to bring together emerging insights from the research conducted by the GO Lab with practical insights from projects themselves, in an interactive discussion centred around three core topics:
Unlocking collaboration at local level & empowering civil society
The value added of outcome-focused partnership working
Sustainability beyond the life of the impact bond
For those attending the Roundtable in person, the session will be followed by informal networking for an opportunity to connect directly with peers from other Life Chances Fund projects, as well as representatives from the National Lottery Community Fund and the Department for Digital, Media, Culture & Sport.
Watch the recording of the session here.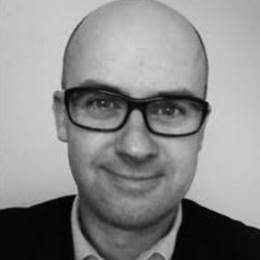 James Magowan
CSY Directorate, DCMS (UK)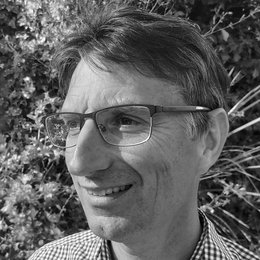 Roger Winhall
The National Lottery Community Fund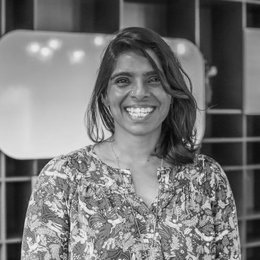 Sangita Patel
Substance

Emma Hanley
Kirklees Council
Richard Johnson
Healthy Brains Global Initiative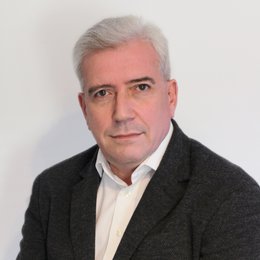 Neil Stanworth
ATQ Consultants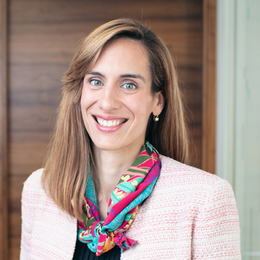 Mila Lukic
Bridges Outcomes Partnerships
Liam Thornton
Social Finance UK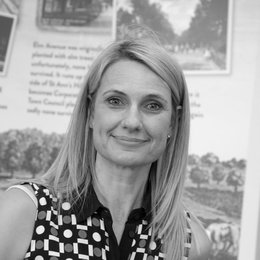 Esther Murray
Futures for You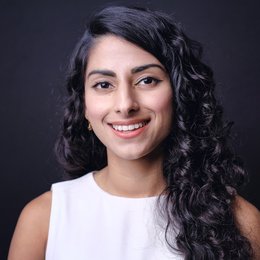 Tanyah Hameed
Social Finance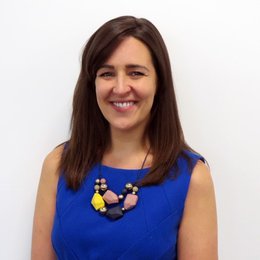 Sarah Cooke
Bridges Outcomes Patnerships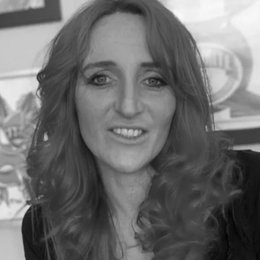 Victoria Jones
Bridges Outcomes Partnerships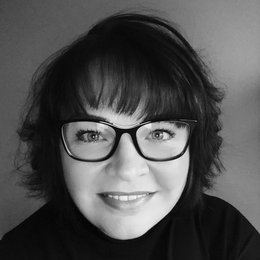 Sarah Cubitt
Children's Services, Norfolk County Council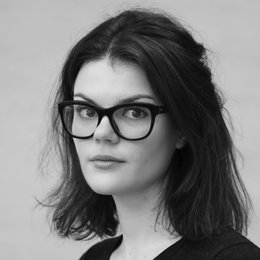 Dr Eleanor Carter
University of Oxford
Chair
Andreea Anastasiu
University of Oxford
Chair
Theme: Outcomes measurement & value for money
Roundtable 2.2 Balancing act: measuring what matters in outcomes-based partnerships
Tun Razak Lecture Theatre
It is widely accepted that setting out the intended outcomes for people targeted by a social programme provides a useful articulation of the ultimate aim of that programme. But does that mean these outcomes should be measured quantitatively? And how should those numbers be used during 'live running'?
This roundtable will explore the range of information that cross-sector partners should use to course-correct during programme delivery, and inform practice beyond. 'Measurement for learning' sounds like a good idea, but how do you make people do it? How accurate do your measures need to be? And who gets to see the information and make the decisions?
Watch the recording of the sessionhere.
Presentations
How do you evaluate early stage social innovation? The case of the Greater Manchester Homes Partnership Social Impact Bond
The term rigorous evaluation is most commonly associated with research designs that have strong counter-factual evaluation designs: both randomized control trials and quasi-experimental designs. Such designs require adequate sample size …
Professor Gary Painter
University of Southern California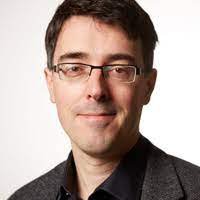 Professor Chris Fox
MMU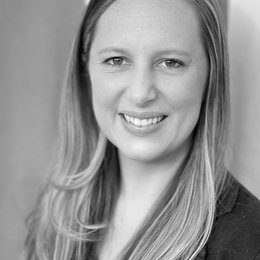 Hilary Olson
University of Southern California
Sandor Gellen
Manchester Metropolitan University
Addressing youth homelessness across Greater Manchester through an outcomes approach
The Young Person Homeless Prevention Pathfinder is an outcomes partnership established to prevent homelessness amongst young people across Greater Manchester. The service has been delivered since January 2021, first as …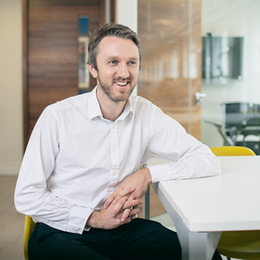 Conor Sullivan
Bridges Outcomes Partnerships
Rachel O'Connor
Greater Manchester Better Outcomes Partnership
Steve Marsland
Homelessness Outcomes Partnerships
Pacific Whānau Ora Commissioning: Improving social outcomes for Pacific families in New Zealand
Pasifika Futures is a non-governmental charitable company, commissioning social outcomes for Pacific families across New Zealand through an innovative, culturally anchored programme called Whānau Ora. Our focus in Pasifika Futures …
Debbie Sorensen
Pasifika Medical Association and Pasifika Futures Limited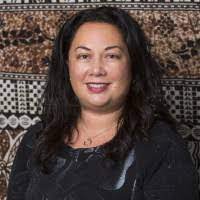 Seini Jensen
Pasifika Medical Association and Pasifika Futures Limited
Critical components to support outcomes-focused partnerships
While most policy makers, political representatives as well as service providers agree in principle that a strive to define and organise their work towards improved outcomes is the right way …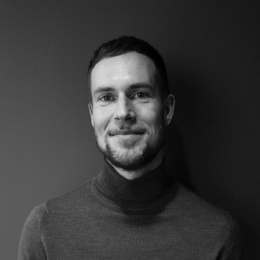 Tomas Bokström
RISE Research Institute of Sweden
Measuring outcomes of results-based financing programs in the skills-for-employment space: should outcome funders pay for observed results or verified impact?
Third-party evaluation is a critical component of the results-based financing (RBF) model given the disbursement of funds is tied to the verification of outcomes. The reliability of evaluation results is …
Adriana Balducci
Education Outcomes Fund
Social Impact Bonds as an innovation-creating organisation : empirical study of service implementation
While all SIBs are outcomes-based, there are also some SIBs, whose performance will consider the service delivered. This latter category of SIBs is designed when SIBs claim to test the …
Emilia Tshimanga Muteba Wagny
University of Liege
How can creation of evidence be balanced with effectiveness of social intervention in outcome-based contracts: Case study analysis of preventive healthcare projects in Japan from the viewpoint of comparison in the UK context
The sluggish economy and fiscal crunch has caused the increased interest of outcome-based contracts including social impact bond (SIB) in Japan, especially since 2015. National government has learned lessons from …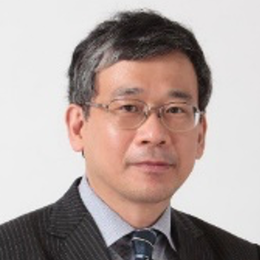 Ichiro Tsukamoto
Meiji University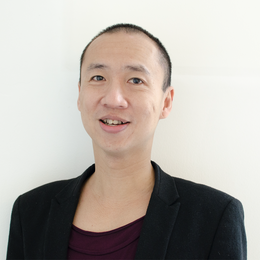 Chih Hoong Sin
Theme: Measuring outcomes & value for money
Data with a purpose: Insights from an emerging learning collaborative for outcomes-based partnerships
Data plays a key role in outcome-based partnerships. Those working on outcomes-based projects are generating an immense volume and variety of data. This brings new urgency to the task of navigating, connecting and sensemaking to unlock data to inform practice. 
In this session, we will explore the latest developments on data across two themes: the function of data stewardship and machine learning. Firstly, we will introduce a pioneering programme to support a global network of data stewards and discuss how this network can help unlock more data on social outcomes projects.
We will then consider the tantalising power of machine learning techniques to meet the challenges posed by an unwieldy volume of literature on outcomes contracting. There will be an interactive demonstration of a prototype evidence navigation tool designed to help practitioners and policy makers traverse the large body of evidence around outcomes-based contracts.
Participants will have the opportunity to provide feedback and have a say in how we move forward with these data initiatives.
Watch the recording of the session here.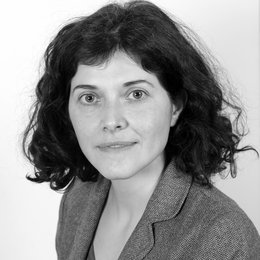 Dr Mara Airoldi
University of Oxford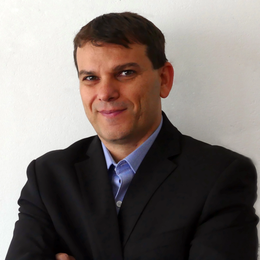 Sandro Cabral
Insper Metricis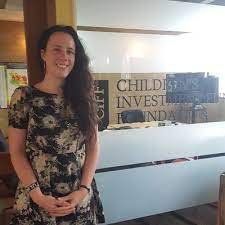 Julia Greenland
CIFF
Professor Rob Procter
University of Warwick/Alan Turing Institute
Miguel Arana Catania
University of Warwick/Alan Turing Institute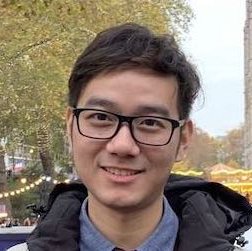 Zheng Fang
University of Warwick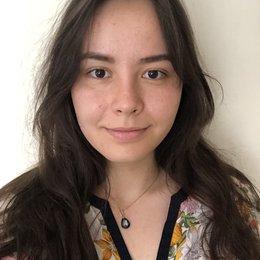 Iman Bilal
University of Warwick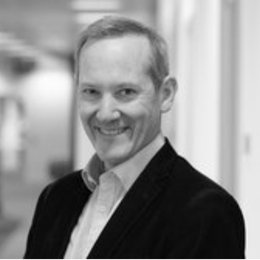 James Westhead
Big Society Capital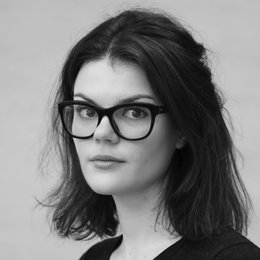 Dr Eleanor Carter
University of Oxford
Chair
Theme: Procurement and social value
Deep Dive 2.1 Outcomes are knotty for public procurement
Procuring services on an outcomes basis – instead of an activities basis – is different. This session explores these differences looking at market engagement, requirements specification, procurement procedures, tender evaluations, contract design, payments, contract modifications, and oversight from the perspective of public procurement professionals
Watch the recording of the session here.
Presentations
Engaging with diverse solutions in homelessness: Are governments missing the social value potential in alternative approaches?
A survey of Social Impact Bonds (SIBs) in homelessness space depicts how partnerships with the third sector organizations have predominantly focused on the housing first approach. Such approaches though form …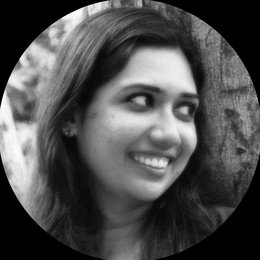 Nadiya Parekh
Sonoma State University
Opportunities for family farming through public procurement of food in Colombia
Public procurement of food is now a widely used practice in Latin America to include marginalised smallholder producers in local economies and supply chains and to address hunger and malnutrition …
Marcos Rodriguez Fazzone
United Nations Food and Agriculture Program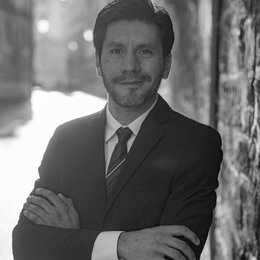 Felipe Roa-Clavijo
Andes University
"It can't be done here"; Challenging and changing service provision for Armed Forces Families
"It can't be done here", an oft-repeated phrase heard across UK military establishments, is the standard refrain towards developing innovative ideas to improve the lived experience or social outcomes of …
Dr. Elizabeth Newman-Earl
e50K Consultancy
Social Outcomes Contracting in Europe -- Procurement Guide
This presentation will share highlights from the (forthcoming) Social Outcomes Contracting in Europe -- Procurement Guide published by the European Investment Bank on the European Investment Advisory Hub. Social Outcomes …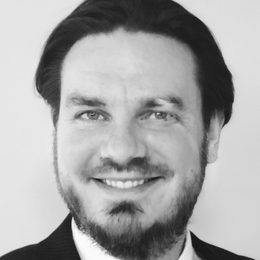 Ruairi Macdonald
Government Outcomes Lab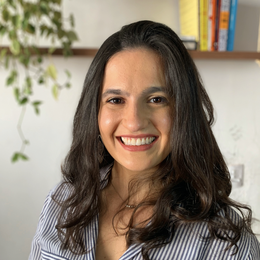 Mayra Gramani
Education Outcomes Fund
Financial scoring in outcomes-based procurement: pitfalls and best practices
In the outcomes-based commissioning ecosystem, significant attention has (rightly) been paid so far on the design of payment functions for implementers – choosing metrics, pricing outcomes and setting targets. Less …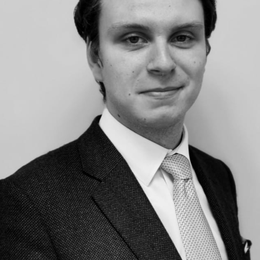 Stephen Chandler
Education Outcomes Fund
Theme: Outcomes-based contracting
Deep Dive 2.2 Exploring the role of outcomes-based contracting for environmental management
Tun Razak Lecture Theatre
From net-zero carbon emissions to restoring biodiversity, recognition of the existential threat posed by climate change has led to a wide variety of commitments from governments, multilateral organisations, NGOs, and private enterprises. Achieving the desired aims will require innovation, more investment and more efficient spending, and greater partnership between the public and private sectors. What is the role of outcomes-based contracting (OBC) in this 'green agenda'? This session aims to summarise the current state of environmental OBC and consolidate lessons learned from existing programmes.
Watch the recording of the session here.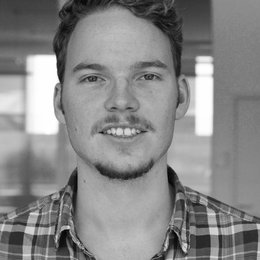 Michael Rieser
UBS Optimus Foundation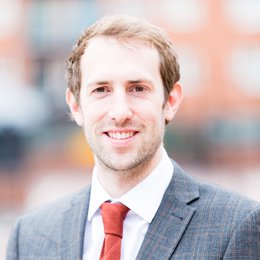 James Ronicle
Ecorys
Chair
Presentations
How can outcomes-based approaches contribute to positive environmental outcomes?
Improving the health of our planet is arguably the biggest challenge human-kind faces today. We need to restore the health of our land and oceans, capture harmful carbon from the …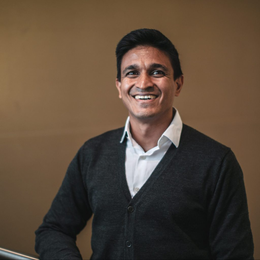 Amit Shah
Bridges Outcomes Partnerships
Lessons from two years of the Green Outcomes Fund in South Africa
The Green Outcomes Fund is a first-of-its-kind climate finance structure which uses outcomes-based contracting to crowd in private capital investment. A key objective of the GOF is to support investment …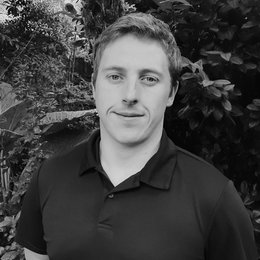 Dr. Jason Van Staden
Bertha Centre
Development Impact Bond for Rhino Conservation: mobilizing $150 from private investors
In March 2022, the World Bank issued the $150 million Wildlife Conservation Bond (WCB). This development impact bond channels investor funds to achieve conservation outcomes measured by an increase in …
Elisson Wright
World Bank
Using outcomes-based contracting to tackle the climate crisis: A systematic review of the evidence
Outcomes-based approaches to environmental management and climate change mitigation have been implemented in a variety of contexts, including waste management, agriculture, and energy. While a body of evidence about such …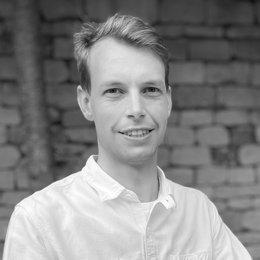 Dr Harry Bregazzi
University of Oxford
Theme: Outcomes-based contracting
Deep Dive 2.3 Let's be friends: outcomes contracts & relational contracting
Outcomes-based contracts bring together parties from different backgrounds in a long-term partnership where collaboration is key. However, a more traditional, transactional approach to contracting may lack many of the features needed for success.
In this session, we'll explore whether a "formal relational" approach to contracting might help to achieve better social outcomes.
Watch the recording of the session here.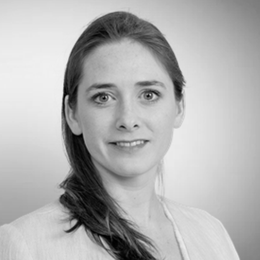 Daniella Jammes
Freshfields Bruckhaus Deringer LLP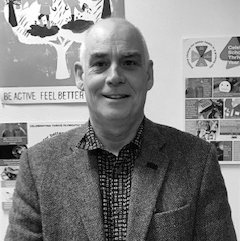 Gary Wallace
Plymouth City Council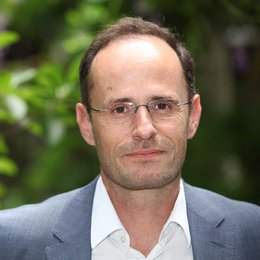 Professor Stéphane Saussier
Sorbonne Business School
Chair
Presentations
When things go wrong: Developing a contractual architecture for impact bonds that promotes resiliency
Impact bonds and other pay by results transactions share a focus on serving a designated beneficiary population, many of whom may be the least able to manage catastrophic risks and …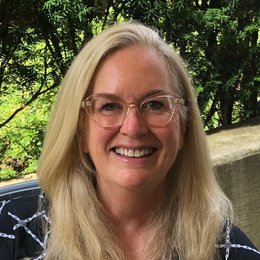 Deborah Burand
NYU School of Law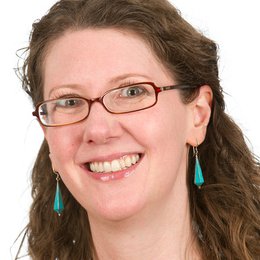 Louise Savell
Social Finance
Best practice in delivering Social Impact Bonds (SIBs)/products; 'It ain't what you do, it's the way that you do it (and that's what get results)'
Central question and main issues analysed
Various commentators have seen Social Impact Bonds (SIBs) as implementing practices associated with New Public Management and/or neo liberal ideas (e.g. Dowling 2017, Warner …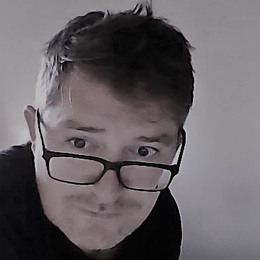 Lee Whitehead
Manchester Metropolitan University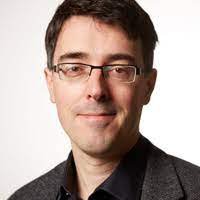 Professor Chris Fox
MMU
Postmortem on a public sector contract collapse and welfare modernization failure
Government agencies have increasingly turned to complex multi-actor contracts and public-private partnerships (PPPs) to outsource social services. When these contracts do not deliver as promised, the consequences can be severe, …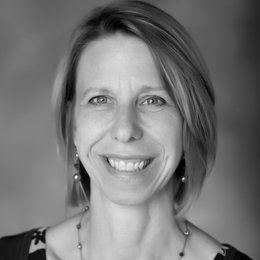 Professor Carolyn Heinrich
Vanderbilt University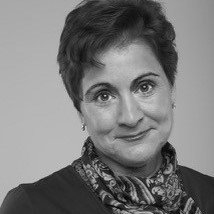 Deanna Malatesta
Indiana University
Formal and informal relational practice in the Kirklees Better Outcomes Partnership contract
This presentation discusses a project governed by an outcomes-based contracting arrangement, the Kirklees Better Outcomes Partnership, through the lens of formal relational contracting. It analyses how relational aspects of the …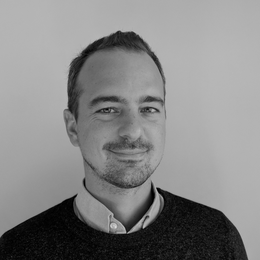 Dr Felix-Anselm van Lier
University of Oxford
Partnerships with principles: putting relationships at the heart of public contracts for better social outcomes
Building on a practitioner focused guide being developed by the GO Lab, Michael and Nigel will share insights on the different reasons to take a more relational approach to contracting …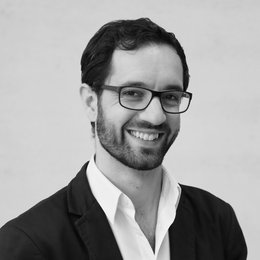 Nigel Ball
Social Purpose Lab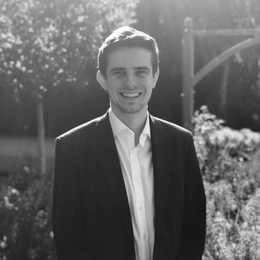 Michael Gibson
University of Oxford
Theme: Outcomes-based contracting
The work never stops: how do we make social change stick? Lessons from outcomes-based partnerships and beyond
Outcomes-focused partnerships around the world come in many shapes and forms, but most are underpinned by an ambition to leave a lasting legacy that improves the ecosystem in which they operate.
Whether it's through building a culture of trust and collaboration between organisations in different sectors, improving service delivery through data-driven learning and adaptative management, or working flexibly to innovate to maximise social impact, outcomes-focused partnerships have been seen as a promising way to address systemic delivery failures and strengthen institutional capacity within government. What are the mechanisms by which these outcomes-focused partnerships can help build institutional capacity? What are the limitations? What have we learnt from them about how to strengthen the design and implementation of social programmes? What can we learn from other approaches about how outcomes-focused approaches can have sustainability built-in from the start?
This discussion will bring together a rich mix of policymaker and practitioner perspectives from around the world for an in-depth exploration of the engines of impact that can strengthen the long-term legacy of outcomes-focused partnerships.
Watch the recording of the session here.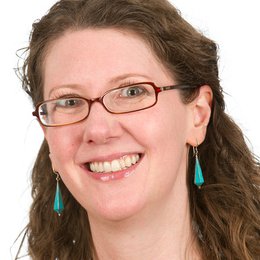 Louise Savell
Social Finance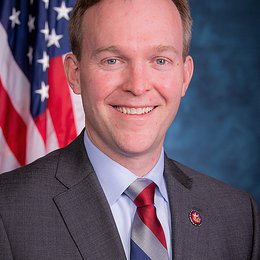 Ben McAdams
Former Congressman and Mayor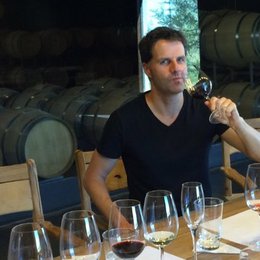 Thomas Kenyon
World Bank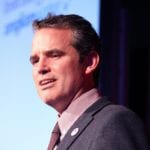 Andy Brown
Anglian Water Group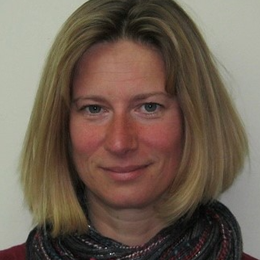 Val Keen
UK Government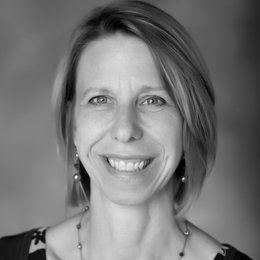 Professor Carolyn Heinrich
Vanderbilt University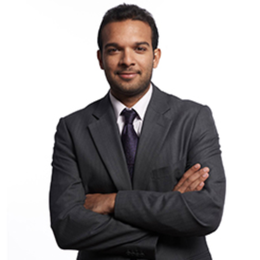 Avnish Gungadurdoss
Instiglio
Andreea Anastasiu
University of Oxford
Chair
How do we make things happen on the ground? In conversation with Stefan Dercon
The announcement of a new public policy is always a moment that focuses attention. But what happens next? How does change actually take place – or not? How do we know it is indeed a positive change? And if it is, how is it made to stick?

In this public talk, GO Lab academic director Mara Airoldi will be hosting a discussion with Professor Stefan Dercon, Professor of Economic Policy at the Blavatnik School of Government. Prof Dercon has been conducting research and advising governments around the world for decades, working both as an academic professor and a senior policy advisor. He will share his insights on how to achieve mission alignment from senior stakeholders and shared commitment to action from those involved in the implementation, as well as building in timely learning practices. Please bring your burning questions and experiences on ways to link policy and delivery to achieve better outcomes.
About Professor Stefan Dercon
Professor Stefan Dercon combines his academic career with work as a policy advisor, providing strategic economic and development advice, and promoting the use of evidence in decision making. Between 2011 and 2017, he was Chief Economist of the Department of International Development (DFID), the government department in charge with the UK's aid policy and spending. Since 2020, he has been the Development Policy Advisor to successive Foreign Secretaries at the UK's Foreign, Commonwealth and Development Office. 
His research interests concern what keeps some people and countries poor: the failures of markets, governments and politics, mainly in Africa, and how to achieve change. 
His latest book, Gambling on Development: Why some countries win and others lose was published in May 2022. It draws on his academic research as well as his policy experience across three decades and 40-odd countries, exploring why some countries have managed to settle on elite bargains favouring growth and development, and others did not. Previously, Dull Disasters? How Planning Ahead Will Make A Difference  was published in 2016, and provides a blueprint for renewed application of science, improved decision making, better preparedness, and pre-arranged finance in the face of natural disasters.
Watch the recording of the session here.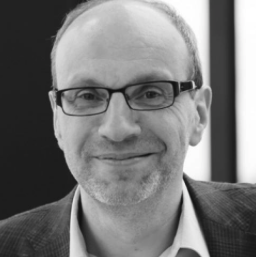 Professor Stefan Dercon
University of Oxford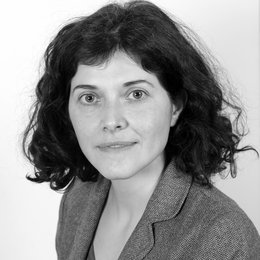 Dr Mara Airoldi
University of Oxford
Chair
Close of conference & drinks reception
Enter access code
Submit the event access code to reveal the session/meeting credentials.