Social Outcomes Conference 2020
Online Event
1-4
September
(BST)
Set my timezone
Select a timezone from the map or dropdown and click the Set timezone button to adjust the event date/times to your current timezone.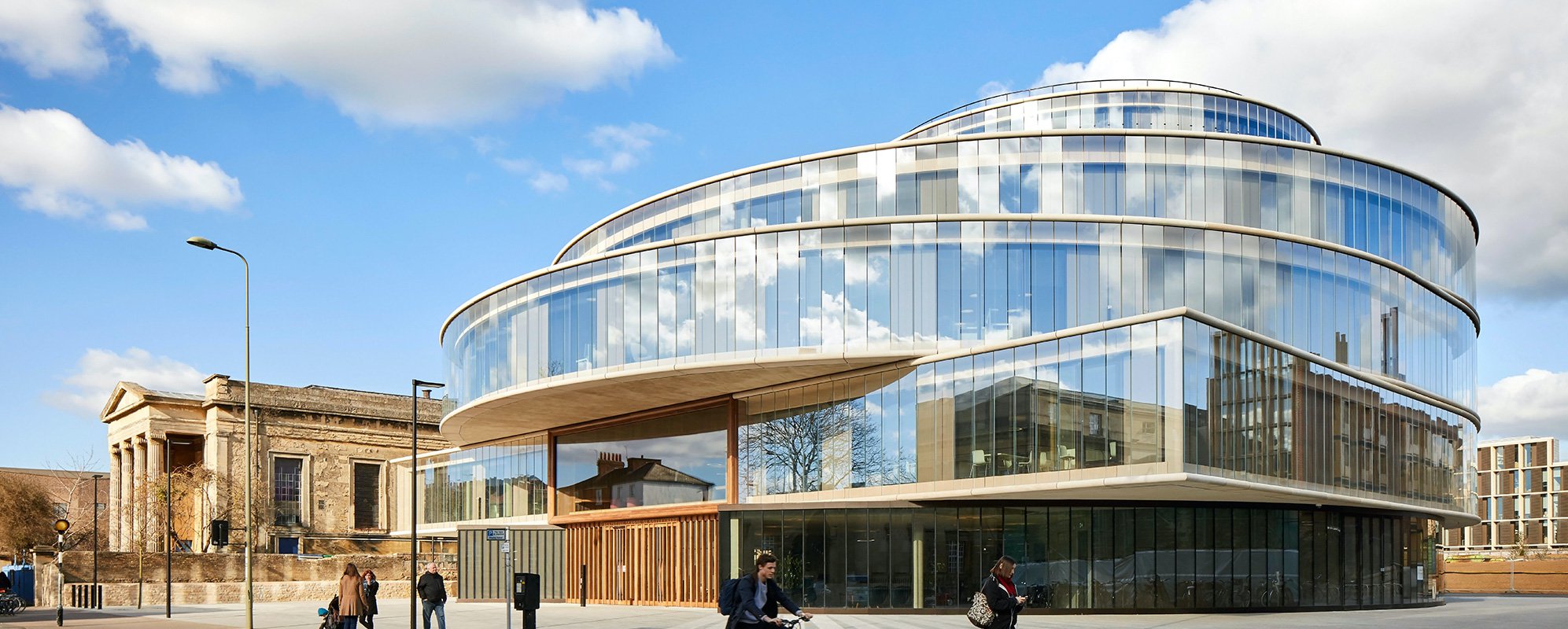 The 2020 Social Outcomes Conference is now concluded. On the 'programme' tab you can access all the session recordings. SOC21 is on 9-10 September 2021 in Oxford.
Welcome to Social Outcomes Conference 2020
Back in the spring, when it became clear that we would not be able to host in Oxford our growing community of researchers, policymakers and practitioners for our annual conference, we thought long and hard about whether we should go ahead online instead. We decided to do so because we felt the current crisis has added renewed urgency to the need for governments to work effectively with those in other sectors – be it businesses, voluntary organisations, social enterprises or philanthropic organisations – to build thriving, inclusive and resilient communities. 
Almost half a year since the start of the Covid-19 crisis, online convenings have become the new normal and Zoom fatigue is creeping in. You might be thinking long and hard if you should be joining yet another Zoom session – or indeed more than one – for this year's Social Outcomes Conference (SOC20). But with a rich programme of discussions, a stellar line-up of world leading experts, and plenty of opportunities for networking and informal conversations, you won't want to miss a session at SOC20. 
What to expect at SOC20
This year's conference is built around six key themes, all underpinned by a single core question – how can governments unlock fruitful cross-sector partnerships to improve social outcomes? This question sits at the heart of the work we do at the Government Outcomes Lab. We believe we can make progress in answering this question by creating an open forum to exchange learning for the world's foremost thinkers, researchers and practitioners (for lack of a better word to capture the multitude of professionals who are working tirelessly to support those most vulnerable in our societies). 
The six key themes at SOC20 are: 
Contracting and governance: how cross-sector partnerships are structured and overseen

Impact bonds and outcomes funds: making sense of the emerging practice in an ever-change landscape

Data and transparency: the use of data and evidence to inform decision-making in cross-sector partnerships

Measurement and metrics: measuring what matters

Collaboration and communities: how people work together towards better social outcomes

Emergency responses and government outcomes
On the programme we marked the corresponding theme for each of the sessions, to make it easier for you to choose the sessions you want to join.  
Contracting for outcomes in a complex world
Unsurprisingly, contracting features prominently on our programme, and we will be opening the conference by asking 'Should contracts for social outcomes always be relational?'. In the Keynote Address (Day 1) Professor David Van Slyke, Syracuse University, will offer a framework for understanding relational contracting, and explore how it might be applied in practice to cross-sector partnerships. In one of our Deep Dive sessions – Contracting for risk transfer and innovation (Day 3) – we will discuss whether outcomes-based contracting really furthers innovation and look at what we can learn about financial risk allocation in outcomes-based contracts such as impact bonds from the responses to the Covid-19 crisis. The Peer Learning session on Procurement of Government Outcomes (POGO) (Day 1) will reflect upon what the global pandemic means for government procurement and how to advance strategic public procurement for more resilient social services systems and supply chains.
Measuring what matters
We have been calling for better access to data and greater transparency in the field since the launch of our first report on the evidence around the use of impact bonds. We have been working with a coalition of willing partners to create better data standards and better reporting of outcomes data, and are truly delighted to be sharing at the conference (Day 3) the progress that the International Network for Data on Impact and Government Outcomes (INDIGO) has made. Few would dispute the importance of data availability and standardisation in the pursuit of social outcomes, but how embedded is impact measurement in decisions that improve results? Impact alchemy: turning data into decisions, and decisions into outcomes (Day 3) will look at the links between data and decision-making, distilling key managerial, organisational and contextual considerations for those using data to pursue social outcomes.
Measurement of outcomes can enable those providing services to continually adapt delivery to respond to ongoing learning. It can also help demonstrate that resources have been well spent in pursuit of outcomes. Yet in collaborative, system-level delivery environments, these learning and accountability purposes can conflict. Mix and match: comparing means and motives for measuring social outcomes (Day 2) will draw on insights from Poland, Italy, Australia and the UK to explore how these tensions might be reconciled.  
Making sense of impact bonds ten years since the launch of the world's first SIB
Over 190 impact bond projects have been launched to date in 30 countries across the world. Places as diverse as Japan, India, Russia, Finland, France, Ghana, Colombia, Chile, and many more are exploring and adapting the model first pioneered in the UK to tackle a growing range of social issues. Back to the future? Learning from the UK's experience with impact bonds (Day 1) will distil key lessons from the development of impact bonds in the UK and explore what deserves future experimentation. We will further explore how this model is understood and used in other places – each with their specific social and economic context – in the Deep Dive session If impact bonds are the answer, then what is the question? (Day 2). How do we move from individual projects to system-wide approaches that lead to better social outcomes? We'll seek to answer this question with some of the world's most experienced impact bond experts in the Growing an ecosystem for outcomes-based approach in unpredictable times session (Day 2).
Reimagining social change
Underpinning the quest to address all these thorny issues, there is a deeper ambition to improve, recalibrate, or completely reimagine the 'social contract'. For the closing of the conference we will be joined by Sir Paul Collier, University of Oxford, and Alnoor Ebrahim, Tufts University, for a conversation around Reimagining social change for the post Covid-19 world (Day 4). They will draw on their decades-long experience to offer pragmatic solutions and examples of best practice, and will share their own vision for how to build and nurture inclusive communities, where no one is left behind.
We look forward to exploring all these questions and lots more with you at our first online conference!
Andreea Anastasiu
GO Lab Policy and Engagement Manager & SOC20 convenor