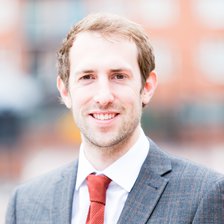 James Ronicle
Director, Ecorys
James is Director at Ecorys UK and mainly works in the social enterprise and social investment thematic areas. In these areas he has provided support and analysis to social enterprises, NGOs and governments, both in the UK and internationally.
James leads on Ecorys' social impact bond work, including overseeing three SIB evaluations (Commissioning Better Outcomes Evaluation for Big Lottery Fund, Youth Engagement Fund Evaluation for DCMS and Turning the Tide Evaluation for North Somerset Council), and Ecorys' consultancy work in helping organisations understand the evidence base and potential savings linked to SIB interventions (for example for Family Lives and Catch22).
James holds a BA and MA in Geography from the University of Cambridge. In his spare time he is a Governor at Barkston Ash Catholic Primary School.