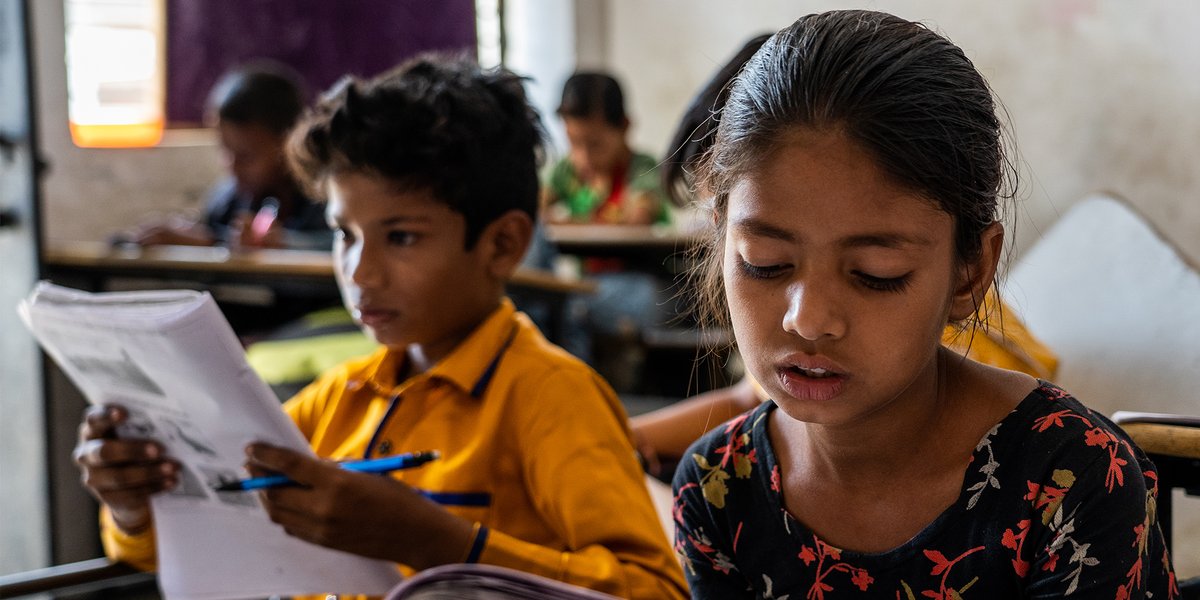 Gujarat, India
7 mins
Quality Education India Development Impact Bond
Last updated: 9 Dec 2022
Quality Education India Development Impact Bond
Quality Education India Development Impact Bond
The Quality Education India DIB was set up in 2018 to support education providers in India to improve learning outcomes for 200,000 school children in grades 1 to 8 across Delhi, Gujarat, Maharashtra and Uttar Pradesh.
Aligned SDGs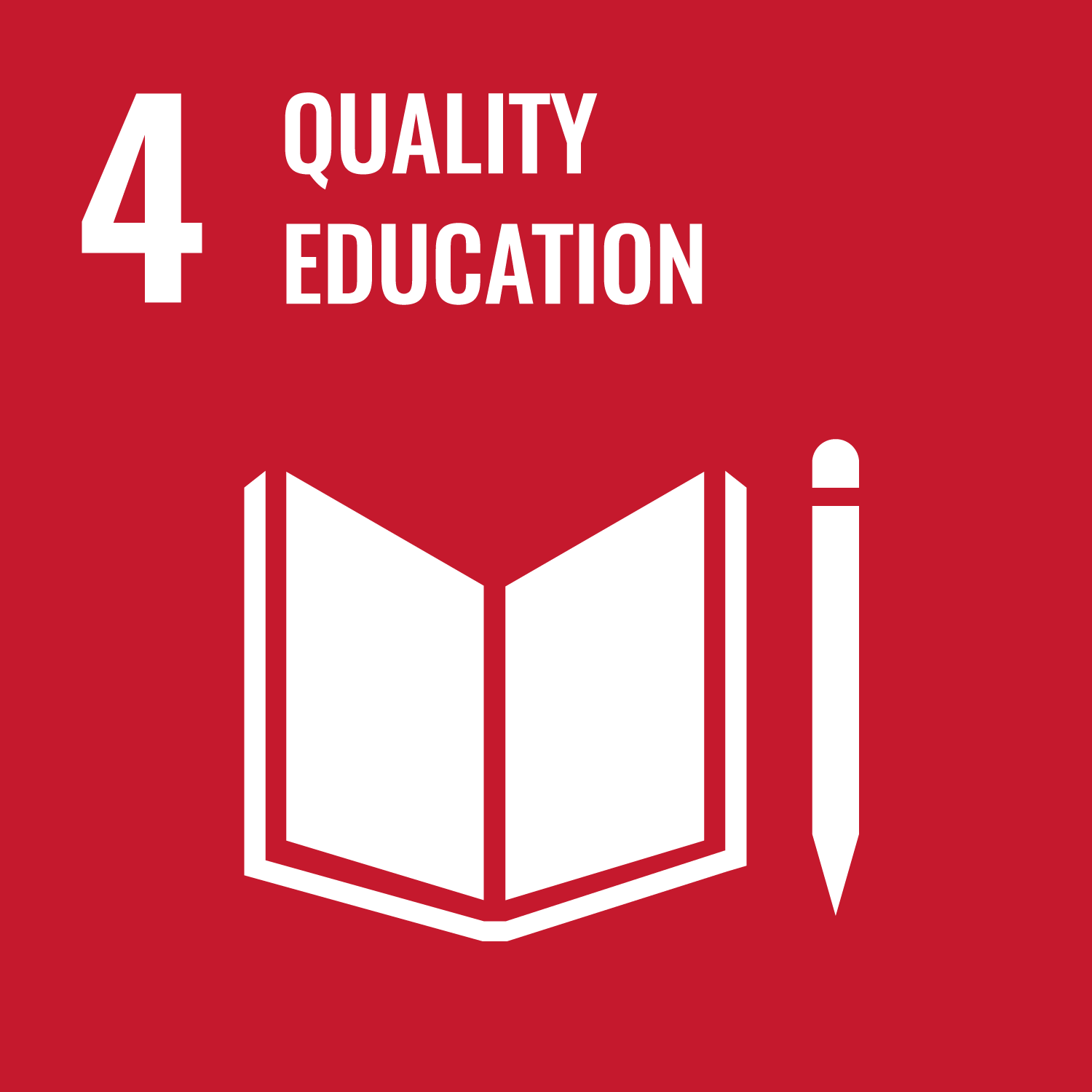 INDIGO Key facts and figures
INDIGO project

Commissioner

Intermediary

Investor

Provider
Launch date

July 2018

Duration

4 years

Capital raised (minimum)

USD 3m

Service users

200k+
Target population
Primary school-aged children
The problem
Despite evidence of improving enrolment, children in India perform lower than expected in literacy and numeracy due to low quality primary school education. 
The solution
The overarching goal of the Quality Education India Development Impact Bond (QEI DIB) is to offer a solution at scale to the learning crisis in India. The QEI DIB aims to achieve this goal by funding five high performing service providers to improve grade-appropriate learning outcomes for more than 200,000 school students in Grades 1 to 8. The five education providers are Kaivalya Education Foundation (KEF), Gyan Shala, Society for All Round Development (SARD), Educational Initiatives and Pratham Infotech Foundation.  
In the DIB, the education providers are delivering four interventions with a mix of direct and indirect education model types, which are: 
Kaivalya Education Foundation is delivering an indirect, whole school management programme that focuses on school leader training in Maharashtra and Gujarat;  
Gyan Shala is delivering a direct classrooms programme for children in urban slums in Gujarat;
SARD is implementing a remedial education model in Delhi; and
Educational Initiatives and Pratham Infotech Foundation are using a computer-based adaptive learning platform (Mindspark) to close learning gaps and provide actionable insights to teachers in Uttar Pradesh.
A further important aim of the QEI DIB is to drive focus towards outcome-based contracts in the development sector in India and provide evidence of the benefits of private sector participation in service delivery. By measuring the cost and effectiveness of a range of education delivery models, it aims to support the development of a robust body of evidence to inform the allocation of future funding in the sector. 
To support the use of outcome-based contracts in India, the key objectives of the DIB are to engage the Indian Government, use robust measurements and consider ways to standardise processes and produce templates for future outcome-based contracts. Additionally, learning is being generated on the effectiveness of DIBs, and resources and partnerships are developed to help replicate DIBs both in South Asia and globally by the consortium of partners.  
Source: Erskine, C. (2019) Quality Education India Development Impact Bond: A case study produced as part of the DFID DIBs pilot programme evaluation
The impact
According to the final results report, the programme managed to outperform its outcome targets over the last 4 years. It also contributed to further close the learning gap experienced by some students during the pandemic.
Some key findings from the Quality Education India report include:
Increased levels of learning, despite the COVID-19 pandemic: Students in the programme learned 2.5 times more than those in non-participating schools.
Shifting to an outcomes-based funding approach can be a catalyst for change: Education providers were able to create a step change in learning outcomes achievement (50% higher on average) compared to their previous grant programmes. Factors which helped drive this success included robust performance management, regular engagement with each education provider and flexibility in funding and approach.
Funders got better impact because they were paying for outcomes: The actual price per outcome was 46% lesser than the original expected price, suggesting that DIBs can provide better value for money for funders.
The investor achieved the targeted return: The investor, UBS Optimus Foundation received a return of 8% on its investment, suggesting that impact focussed investors can make a return, whilst assuming the responsibility for implementation and the associated risk in such programmes.

Outcomes framework
The primary outcome of the QEI DIB is improvement in learning outcomes. Improvement in learning is defined as the difference between a baseline and endline score on a standardised test, at the start and end of each school year. To support attribution of effectiveness, the performance of the students receiving the intervention is then compared to the performance of students from comparison schools, both at baseline and endline. The assessment of learning used in the DIB is based on a robust, standardised test of grade-level skills in numeracy and literacy.  
The payment structure reflects the education models delivered through the DIB: a higher payment is attached to models that work directly with students (e.g. implementing class teaching/directly operating classrooms); and a lower payment is attached to in-direct models (e.g. teacher or school leader training). The targets are expressed as a standard deviation (standard points of variation around the mean) difference from the comparison group performance. The outcome pricing structure, outlined in the table below, comprises a fixed price per beneficiary for reaching the improvement target and the standard deviation target for the different models. 
In a straight payment-by-results contract, service providers would be expected to cover upfront costs before payments linked to outcomes are made. In DIBs though, this upfront working capital is covered by a private investor. The UBS Optimus Foundation (UBS-OF) is the investor and manages the payments to the service providers. UBS-OF has raised almost $2.5 million of client donations to the QEI DIB. Outcome funders will then make a payment to UBS-OF at the end of each year, which enables the working capital to be recycled once an independent assessment has been made about whether the outcomes have been met.  

There is no capital protection for the investment. This means that if the service providers underperform against their targets UBS-OF is at risk of losing the entire investment. If service providers achieve more results than the agreed upon the base case UBS-OF will receive a return on their investment. However, there is a cap on this return: if service providers achieve above 120 per cent of their targets, the maximum return the investor will receive is 8 per cent per annum. Since UBS-OF is a Swiss Foundation, and as such cannot return funds to donors, any returns will be re-invested into other development projects. Service providers are also incentivised to overachieve on their targets in the DIB, as the contract includes a bonus payment in the final year if they achieve over 100 per cent of their targets. 
In addition to the funding committed by investors, the project has also benefitted from funding from the Foreign, Commonwealth and Development Office in the UK (Technical Assistance Grant for the DIB - $1,500,000). 
Source: Ecorys (2019) Independent Evaluation of the DFID Development Impact Bonds (DIBs) Pilot programme.
Timeline
2016 - 2018

Conceptualisation of impact bond, engagement with stakeholders, design of contract 

January - June 2018

Legal contracting process 

April 2018

September 2018

July 2019

Interim results announced and outcome payment


July 2020

Interim results announced and outcome payment

July 2022
Discover more?
you might also like...