If you are joining us in person
Once you have purchased your in-person ticket there is no need to pre-register to any of the sessions below. You are welcome to choose your preferred session on the day. However, these are likely to fill up so please ensure you arrive on time!
Why not join us for our annual pre-conference Pub Quiz at the Jericho Tavern 7:30pm Wednesday 13th. This is the perfect chance to have a taste of our well-loved British pub culture and what could be more 'Oxford' than doing a quiz for fun! Whether you've been before or it's your first time, this is a great chance to meet (& compete with) fellow attendees & our GO Lab team. All are welcome!
If you are joining us online
If you are attending the conference online you are welcome to join any of sessions below. Simply select the session you are interested in and click 'Join Online'. You will be asked to enter a password which will have been sent to you in the joining instructions before the start of the conference.
In-person participants will be able to register at the reception of the Blavatnik School of Government and enjoy tea, coffee and pastries with other in-person attendees and speakers.
Welcome to the Social Outcomes Conference 2023
The Government Outcomes Lab's leadership team will welcome online and in-person participants to this year's conference.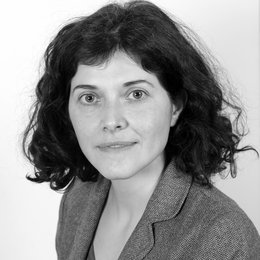 Dr Mara Airoldi
University of Oxford
Andreea Anastasiu
University of Oxford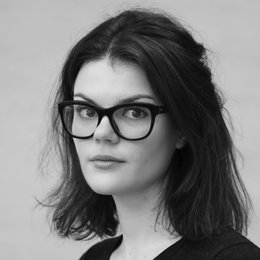 Dr Eleanor Carter
University of Oxford
Understanding the 'eleven secret herbs and spices' - how do we improve effectiveness in multi-agent public services?
Professor Mark Considine is Professor of Political Science at the University of Melbourne. He is one of Australia's most respected political scientists, with a career spanning both academic research and applied policy work for government and civil society organisations. In his keynote address, Professor Considine will draw on his award-winning research on public sector reform, new methods of governance and the street-level delivery of public programmes, to share reflections on the challenges facing public-private models of service delivery and the key pathways for addressing these issues. He will explain why, to improve multi-agent public services, it is important to re-think regulatory relations, strengthen knowledge networks among agenda, and engaging service users in problem-solving.

Panel discussion
The keynote will be followed by a response panel discussion with leading academics and practitioners.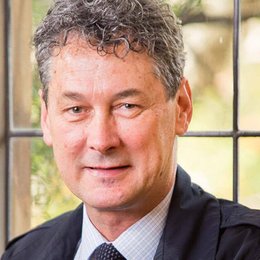 Professor Mark Considine
University of Melbourne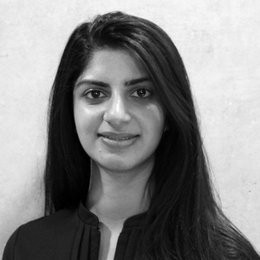 Aman Johal
BSC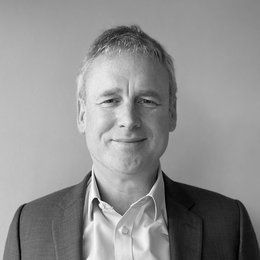 Ben Jupp
NHS England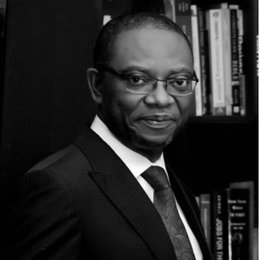 Dr Joe Abah
DAI Global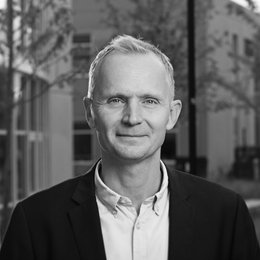 Professor Ole Helby Petersen
Roskilde University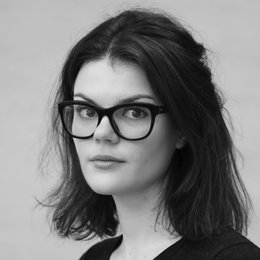 Dr Eleanor Carter
University of Oxford
Chair
Deep dive 1.1 Comparative perspectives on building sustainable ecosystems for social outcomes contracting
In this session we will take stock of efforts in different social, economic, and political contexts around the word to develop or strengthen system-level conditions for the development of social outcomes contracts. We will look at the experience of countries as diverse as Colombia, India, the Netherlands, the UK and Japan. We will ask: what are the structural barriers limiting the adoption of outcomes-based contracting in the provision of public services? What can we learn from the experience so far? How can we move from pilot to ecosystem when it comes to social outcomes contracting.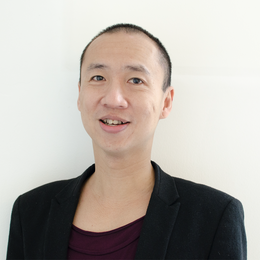 Chih Hoong Sin
Chair
Presentations
Scaling outcomes-based commissioning in government: structural barriers preventing personalised and outcomes focused human services
The increasing adoption of outcomes-based solutions (especially where more appropriate and effective than traditional input-based spending) is probably the single greatest evolutionary step that governments need to take to foster …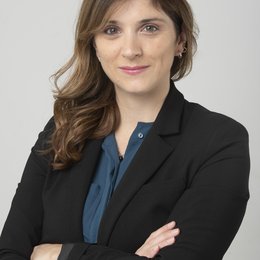 Raffaella De Felice
GSG
From pilot to ecosystem
Not another pilot
The Dutch landscape
The Netherlands has gone through a social outcomes contracting cycle that resembles a number of other countries. In the first stage of the cycle, …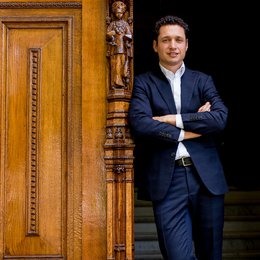 Ruben Koekoek
Social Finance NL
SIBs in disenfranchised settings: navigating macro- and individual-level constraints
Although social Impact Bonds (SIBs) were promised to attract private capital to tackle complex social problems, it is not clear the extent to which such projects can be employed in …
Dr Fernando Domingos
Sao Paulo School of Business Administration
Outcome based funding for improving learning outcomes in Aspirational Districts in India
The presentation will focus on the theme of the government's role as an outcome funder in creating social value, in the context of a low-middle income country. Drawing on experiences …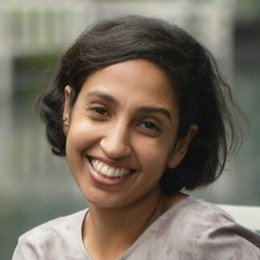 Samar Bajaj
Michael & Susan Dell Foundation
Pay for Success in Japan; Public-Private-Partnership to address social issues
The central government and local government entities in Japan need to address its incrementally complex social issues, with limited resources in the age of a declining birthrate and ageing population. …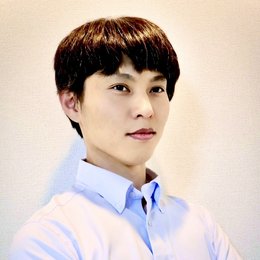 Kanu Maeda
PFS promotion office, Cabinet Office, Japan
Making the SIB mechanism usable and easy to implement in order to deal with social problems as cost-effectively as possible. (provisional title)
With state budgets being stretched from many angles by multiple COVID-19 measures, climate, energy and conflict crises, public funding of preventive and entrepreneurial interventions is under enormous pressure and innovative …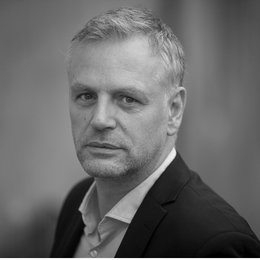 Ian Dewae
HOGENT, University of Applied Science Ghent. Research Center for Sustainable Organization
Scaling from One SIB to Systemic Change: Lessons Learned from Six Years of the SIBsCO Program in Colombia
SIBs.CO, the Social Impact Bond program in Colombia, has been a catalyst for a disruptive change in the country by promoting relational changes that foster public-private social partnerships to solve …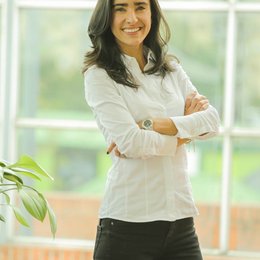 Maria Paulina Gómez
Fundación Corona
Deep dive 1.2 Procuring outcomes - still knotty?
Tun Razak Lecture Theatre
Outcomes can be knotty for public procurement, but are we learning to untangle ourselves? Procuring social services on an outcomes basis is different for procurement, legal, and contract management professionals more accustomed to buying activities or short term outputs. This session explores practical approaches to the opportunities and challenges of outcomes-based contracts from these professionals' perspectives. (See also last year's SOC22 Deep Dive 2.1 session, Outcomes are knotty for public procurement here.)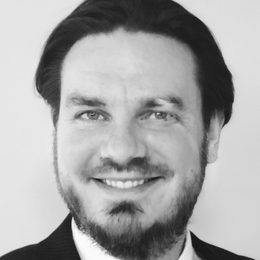 Ruairi Macdonald
Government Outcomes Lab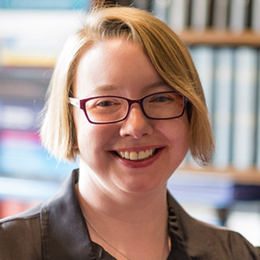 Professor Anne Davies
Oxford Law Faculty
Chair
Presentations
Innovation Procurement as a Lever for Regional Growth
Project Overview:
Public procurement is the process by which government departments purchase goods and services from the private sector. Proactive deployment of £300+ billion UK public sector spending to help …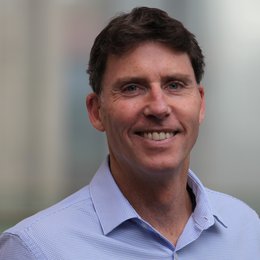 Prof Simon Collinson
City-REDI & WMREDI, Birmingham Business School
Outcomes-Based Infrastructure - Making our social infrastructure work harder to improve social outcomes
Governments spend billions of dollars annually on social infrastructure but are social indicators changing as a result? What outcomes are these projects targeting and are they delivering?
Australia's first Outcomes-Based …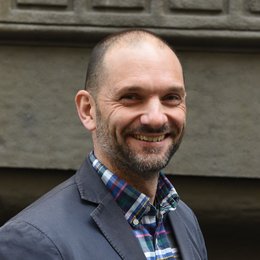 Russ Wood
Latitude Network
Innovative Approaches to Collaborative International Public Procurement
International public procurement warrants greater collaboration to attain favorable outcomes, yet the differences in legal systems, cultural contexts, and nationalist homophily present significant challenges to cross-border collaboration. This paper presents …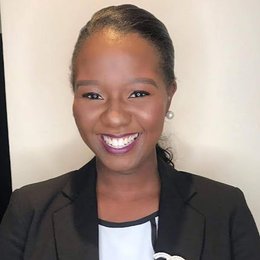 Maria Lungu
Florida Atlantic University
Leveraging the Social Enterprise Difference in Public Services
This session will focus on the key findings of a new book about the 'social enterprise difference' in public services.
The book investigates how relational partnerships between public authorities and …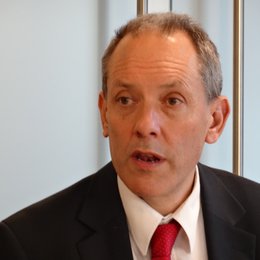 Jonathan Bland
E3M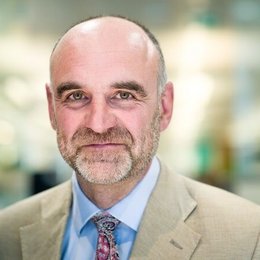 Julian Blake
Stone King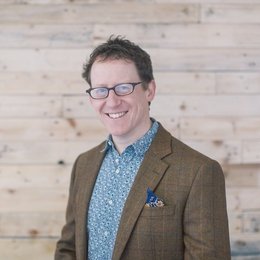 Jamie Veitch
E3M
Designing an oversight framework for the European Union's public procurement and investment procedures to prevent social washing and other misleading practices
This paper comprises recommendations and guidelines to build an ESG oversight framework leveraging the existing European Union's compliance framework and adopting innovative approaches to harmonise how public procurement and investments …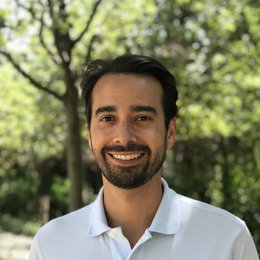 André Quadra
Sciences Po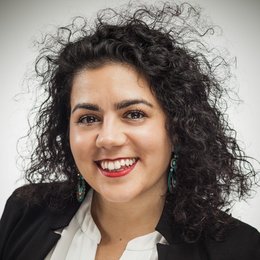 Fabiola Conti
Sciences Po
Procurement of social services in Israel: A new generation of social services
Since 2014, the State of Israel has been working on improving the way outsourced social services are provided. An outsourced social service is an educational, medical, or caretaking service provided …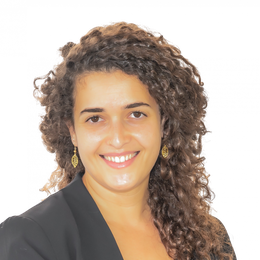 Shira Tzachor
JDC Israel
Yehonatan Almog
PMO, Israel
Outcome Based Funding for improving Learning Outcomes in 4 Aspirational Districts in India
The presentation will focus on the theme of the government's role as an outcome funder in creating social value, in the context of a low-middle income country. Drawing on experiences …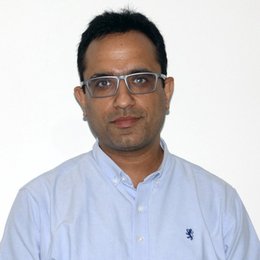 Mohit Bahri
GDi Partners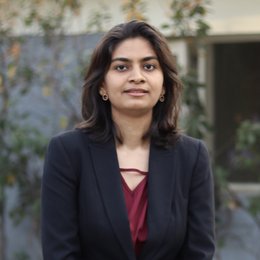 Madhunika Iyer
GDi Partners
Deep dive 1.3 Participatory approaches in research, services and policy
Public policy and management have seen a push for re-focusing on the involvement of service users and community groups in the design and implementation of services and policies in recent years. The underpinning notion is to mitigate structural power imbalances by giving a voice to the people most affected. This shall enhance the user-centredness of the service/policy and improve its social outcomes.
Looking at international and national case studies, the focus of this session is three-fold:
Exploring participatory research practice with marginalised groups
Examining participatory approaches in service commissioning and implementation
Investigating knowledge transfer and learning between frontline organisations and policy-makers
Presentations
Beyond 'voice': refugee leadership in practice at the Refugee-Led Research Hub
Refugees face significant barriers when it comes to being included in research projects, being recognised as experts, and being included in programme decision-making. While researchers and organisations have increased efforts …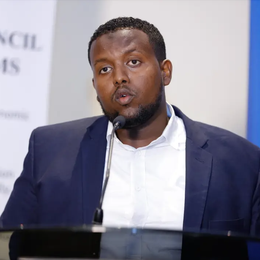 Mohamed Hassan
Refugee Studies Centre, University of Oxford
Deploying Social Innovation Models for Anti-Racist Practices: Lessons from Homelessness Research in Los Angeles
Social Innovation (SI) can offer frameworks for deploying anti-racist practices and applying equitable processes and outcomes. This article will introduce readers to SI literature and discuss how these models can …
Prof. Gary Painter
University of Cincinnati
Harnessing the power of lived experience to create opportunities for "Disrupting Voices" to act as a catalyst for change.
Bridges Outcome Partnerships Go Lab Submission: Harnessing the power of lived experience to create opportunities for "Disrupting Voices" to act as a catalyst for change.
Kirklees Better Outcomes Partnership (KBOP) …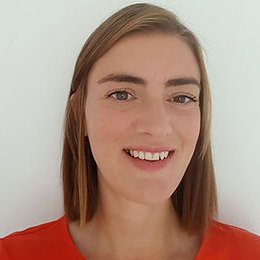 Victoria Busby
Kirklees Better Outcomes Partnership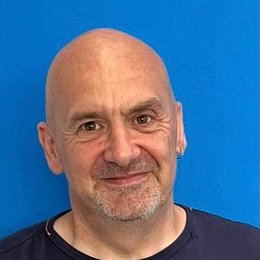 Michael Peoples
Kirklees Better Outcomes Partnership
Overcoming Information Asymmetries: End-user experiences in educational initiatives in Chile
At Fundación Luksic, we believe that the role of intermediation between State policies and end users in Chile has been systematically underestimated. As policymakers aim to respond to society's grand …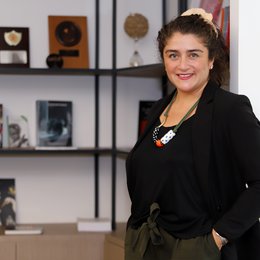 Macarena Cea Martinez
Fundación Luksic
The Power of Lived Experience in Improving Outcomes
SUIT was developed as a concept in 2007 to offer a voice to people who accessed drug treatment interventions in Wolverhampton, West Midlands, UK. Upon learning from the experiences of …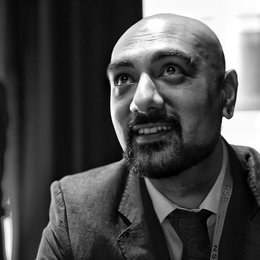 Sunny Dhadley FRSA
SUIT
Participatory Community Philanthropy: A Pathway For Reducing Social Inequalities
Historically, individual and institutional private philanthropy has suffered from criticism of self-interest, elitism and furthering plutocracy. Community foundation philanthropy focuses on place-based philanthropy as well as advancing community well-being often …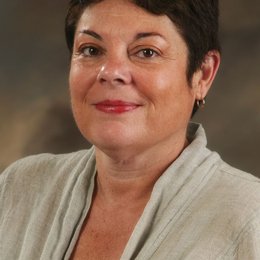 Assoc Prof Patsy Kraeger
California State University Bakersfield
Deep dive 1.4 Public sector reform: insights from the Life Chances Fund & beyond
The last year in the UK has seen an unprecedented level of strain on the public sector. With the legacy of the pandemic, the cost-of-living-crisis, and crippling strikes frequently making headlines, public sector reform is needed more than ever.

This session will draw on the Life Chances Fund* (LCF) & beyond for effective, real-life project-level learnings about what works alongside a rich set of insights that speak to wider public sector provision challenges. We will bring together the policy journey around the LCF with insights generated through the evaluation work, to explore how the evidence coming out of the LCF can inform public sector reform efforts.

In particular, we will explore:

How LCF offers an interesting model for local-central collaboration, that enable effective local delivery systems and multi-agency working

The role of outcomes funds such as the LCF in enabling a greater focus on prevention in the provision of public services

How a focus on outcomes can enable more person-centred approaches
* The Life Chances Fund (LCF) is a pioneering £70m programme, launched by the UK Government in 2016. It supports 29 locally-commissioned impact bonds focussed on supporting vulnerable individuals, and it is underpinned by an ambitious and innovative data and evaluation agenda.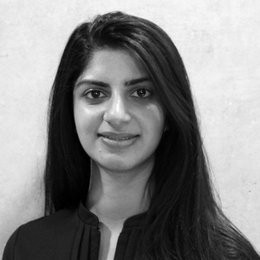 Aman Johal
BSC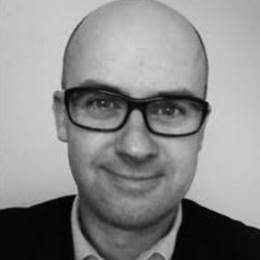 James Magowan
CSY Directorate, DCMS (UK)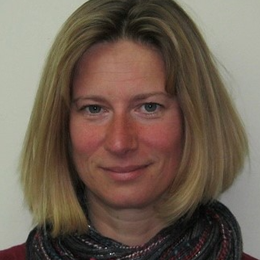 Val Keen
UK Government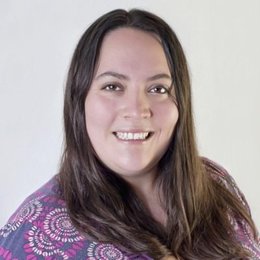 Kathy Hall
University of Oxford
Chair
Presentations
Social Impact Bonds sayings and doings: a longitudinal view of projects set-up and implementation
Social Impact Bonds (SIBs) are outcome-based contracts that were promised to attract private funding from social investors for pressing social issues. By drawing from a longitudinal survey employed with stakeholders …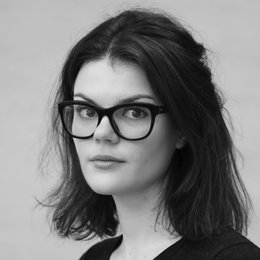 Dr Eleanor Carter
University of Oxford
Best practice in delivering Social Impact Bonds (SIBs); system-change learning, capabilities and coproduction.
Best practice in delivering Social Impact Bonds (SIBs); system-change learning, capabilities and coproduction.
Central question, main issues analysed: Various commentators have seen Social Impact Bonds (SIBs) as implementing practices associated …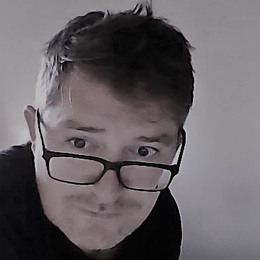 Lee Whitehead
Manchester Metropolitan University
Deep dive 1.5 The greatest goals — procuring sustainability at the edge of our ability?
Tun Razak Lecture Theatre
Facing severe social and environmental challenges, we demand great things from our public procurement systems. Increasingly, social and environmental outcomes are pursued through government contracts at all levels of government. This session will explore practical opportunities and challenges of implementing wider policy goals through contracts, including recent experiences of procurement professionals working to mitigate climate change.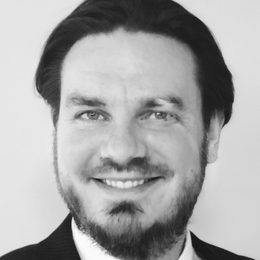 Ruairi Macdonald
Government Outcomes Lab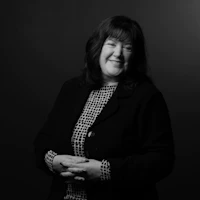 Professor Jane Lynch
Cardiff University
Chair
Presentations
The problem with net zero: Credible climate commitments in public contracts
Public contracts have an essential role to play in avoiding catastrophic climate change.  The procurement activities of national, state and local governments are estimated to be directly or indirectly responsible …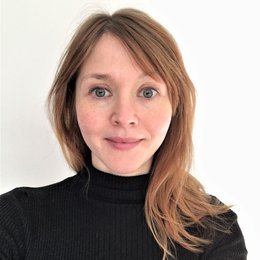 Dr Abby Semple
Public Procurement Analysis
Local government procurement in English regions: Organisations, collaborations and mechanisms
Central question and main issue analysed in the paper: This paper considers regional public procurement practices in England, and the interface between local government and other regional/national stakeholders. Our starting …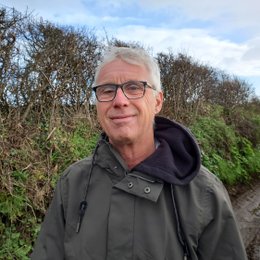 Steven Parker
Open University Business School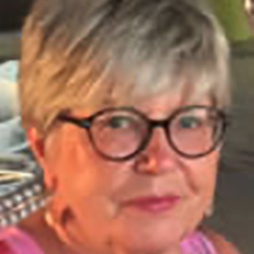 Joyce Liddle
Northumbria University
Measuring social value – it's about time.
Social value in public procurement is moving inexorably forward, yet there are still gaps in policy, practice, and theory, on how to measure social impact and critically, over what time …
Prof Jo Meehan
University of Liverpool Management School
Tracking Net Zero policies and progress at multiple levels of government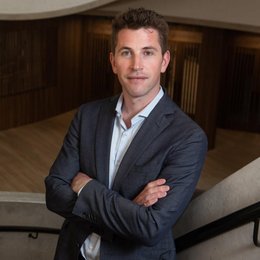 Prof Thomas Hale
BSG, University of Oxford
Mandatory Requirements in Sustainable Public Procurement: The Economic Perspective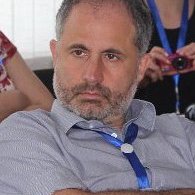 Prof Davide Vannoni
University of Turin
Reflections from a local government perspective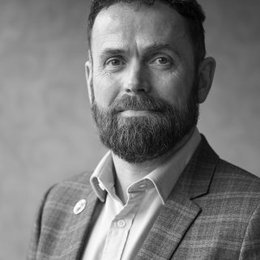 Ian Morris
Peterlee Town Council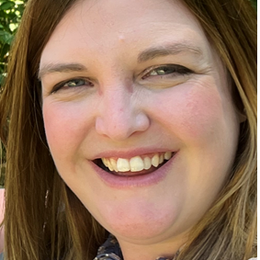 Danielle Pettigrew
Scotland Excel,
Accountability for "social value" in procurement
This presentation is based on the article 'Accountability for "social value" in procurement' by A.C.L. Davies, Elinor Buys and James Ruairi Macdonald, published in [2023] Public Law 214. We examine …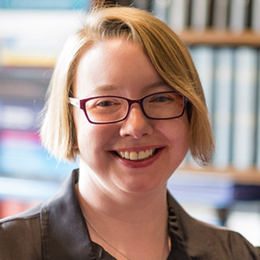 Professor Anne Davies
Oxford Law Faculty
Deep dive 1.6 Navigating collaborative governance – strategies, dynamics and impact
Collaborative governance between public and private sector stakeholders has emerged as a central tool to respond to complex societal problems. This panel will delve into key aspects of this evolving field. Panellists will discuss how collaborative governance can drive innovation, foster trust and enhance decision-making for better outcomes in public service provision. It will also highlight the approach's challenges around organisational differences and values, power imbalances, and high transactions costs. The panel will explore strategies for implementing collaborative governance mechanisms, as well as the dynamics and impact of such an approach through a set of underlying questions:
Leadership: What is the role and which capabilities do individual leaders need to have to reconcile the different interests in the collaborative network?
Coping strategies: Which strategies do stakeholders apply to cope with the challenges of co-creation?
Budget allocation: How are budgets allocated for collaborative governance?
Hybridity: How do the different governance modes, underpinning the collaborative network, evolve over time?
Trust & relational processes: If and how does an outcomes-based partnership facilitate trust-building across its multiple stakeholders?
Professor David Van Slyke
Maxwell School of Citizenship and Public Affairs, Syracuse University
Chair
Presentations
The SOC model as a potential vehicle to create trust - lessons from a partnership between City of Stockholm and charities
As part of a social investment project to transform the social services in the City of Stockholm, an outcome-focused partnership, a Social Outcomes Contract (SOC), was commissioned with five charities. …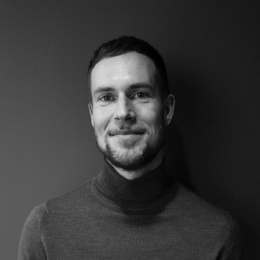 Tomas Bokström
RISE Research Institute of Sweden
Budgeting for Collaborative Governance: A Theoretical and Empirical Analysis of Budget Allocation Processes
Public budgeting allocation processes offer stakeholders a set of mechanisms for determining how the resources of government should be divided and distributed among various policy, organization, and/or program priorities. Collaborative …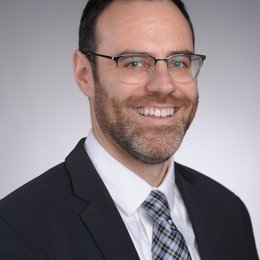 Dr Brian Ohl
Maxwell School, Syracuse University
Facing pain to reach gain in co-creation
Co-creation is seen by scholars and practitioners as an enticing way to enhance the quality and legitimacy of public decisions and services, especially at the local level. However, whereas stakeholder …
Dr Benedetta Trivellato
University of Milano-Bicocca
Leaders' experience of multi-layered relational dynamics in collaborative transformation
The UK public sector increasingly seeks to deliver operational impact through a broad range of multi-stakeholder partnerships (MSPs), delivered and evolved through collaborative transformation. The leadership of collaborative transformation is …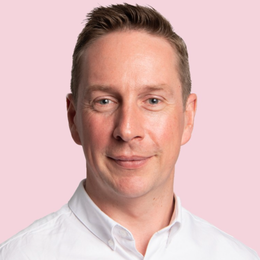 Guy Neale
PA Consulting
From Spontaneous Hybrid Governance to Meta-Organized Hybrid Governance
This article investigates new governance arrangements in the public sector to finance projects with social and/or ecological impacts, called Social Impact Bonds (SIBs, Fraser et al., 2018). Those arrangements are …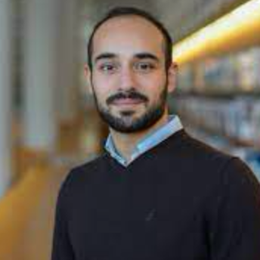 Vincenzo Buffa
University of Angers
Deep dive 1.7 Pursuing better social outcomes in fragile and conflict-affected states
Fragile and conflict-affected states often lack consistent public service provision, and struggle to respond to the needs of their populations. Support from external organisations is therefore common, in the form of financial aid, service delivery, and/or administration. What makes for an effective partnership in contexts that are by definition high-risk and subject to instability? This session seeks answers to this question, drawing from case examples of cross-sector, multi-scale, service partnerships in fragile settings.
Key themes include:
Managing risk and building resilience in the face of instability
The relationship between external and domestic actors
Accountability and legitimacy
Sustainable exit and transition at the end of a programme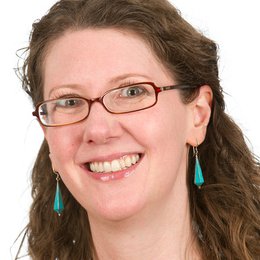 Louise Savell
Social Finance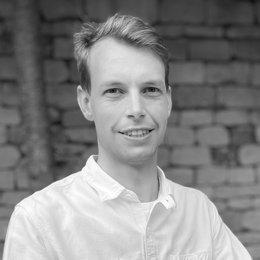 Dr Harry Bregazzi
University of Oxford
Chair
Presentations
The effectiveness of pay-for-performance contracts with non-governmental organizations in Afghanistan – results of a controlled interrupted time series analysis
Background: In many contexts, including fragile settings like Afghanistan, the coverage of basic health services is low. To address these challenges there has been considerable interest in working with NGOs …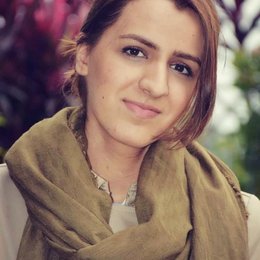 Diwa Samad
The Global Fund
Insurance for IFRC Disaster Response Emergency Fund
CONTEXT & OVERVIEW
Since 1985, the International Federation of Red Cross and Red Crescent Societies (IFRC) has supported more than 210 million people through its Disaster Response Emergency Fund (DREF) …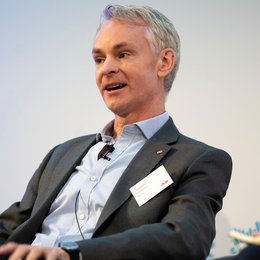 Simon Meldrum
IFRC
'Finance for Jobs (F4J)' Youth Employment 'Development Impact Bond' (DIB): Do Impact Bonds really work? Lessons from the field
Finance for Jobs Consulting Services (F4J-CS) is tasked with implementing the Finance for Jobs (F4J) Development Impact Bond (DIB), aiming to help unemployed Palestinian youth find sustainable jobs. The DIB …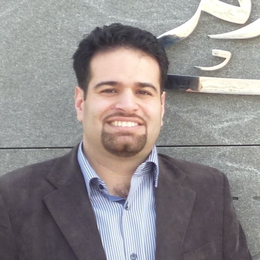 Jalil Hazboun
Finance for Jobs Consulting Services
Firming up the handshake: exploring the potential of formal relational contracting in the public sector
There is widespread acknowledgement that the current transactional approach to Public Private Partnerships in delivering public services isn't working.  Policymakers and practitioners regularly emphasise the need for more cooperative, productive relationships between stakeholders. Relational contracts have been shown to foster successful partnership working in private sector contracting, but what about their potential in complex public-private settings?
In this session, we will draw on the latest insights from research, policy and practice to explore how a formal relational approach to public-private partnerships seeking to resolve complex social problems might prove more fruitful. We will begin by hearing the latest insights from a forthcoming book, which examines the lessons we can learn from two contrasting case studies in the UK and US. We will then turn to an expert panel of academics, practitioners and policymakers to explore the broader benefits and challenges that may arise in trying to adopt such an approach to public contracting.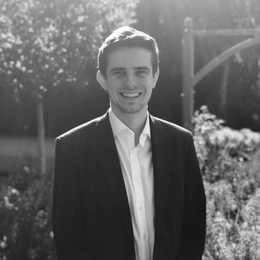 Michael Gibson
University of Oxford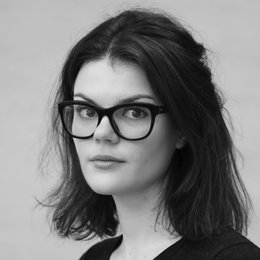 Dr Eleanor Carter
University of Oxford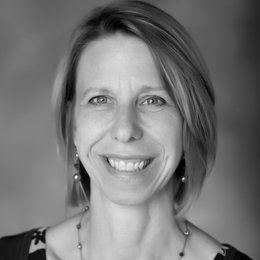 Professor Carolyn Heinrich
Vanderbilt University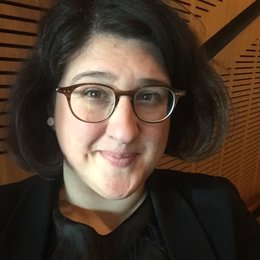 Maria-Laura Crespo
Ministry of Social Development, New Zealand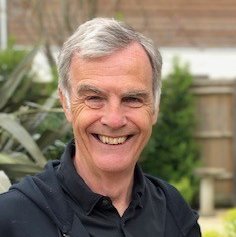 Tim Cummins
World Commerce and Contracting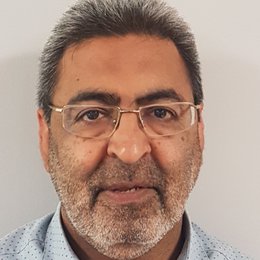 Dr Fareed Abdullah
South African Medical Research Council
Professor David Van Slyke
Maxwell School of Citizenship and Public Affairs, Syracuse University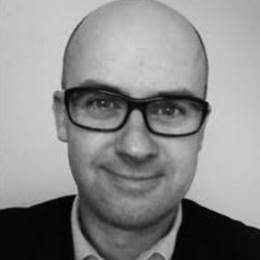 James Magowan
CSY Directorate, DCMS (UK)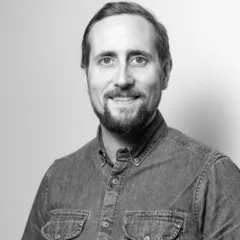 Liam Sloan
Public Digital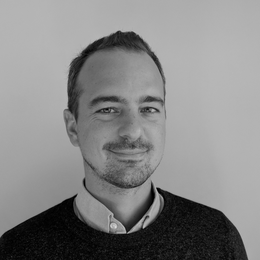 Dr Felix-Anselm van Lier
University of Oxford
Chair
Book Launch: Social Economy Science - transforming the economy and making society more resilient
We will mark the publishing of Social Economy Science by Oxford University Press. Edited by Gorgi Krlev, Dominika Wruk, Giulio Pasi, and Marika Bernhard, the book brings together cutting-edge research on a suite of important questions such as: How can social entrepreneurship and social innovation play an essential role in addressing persistent societal problems, including the challenge of creating more democratic, equitable and participatory forms of organising? How can impact investing and social outcomes contracting by governments change the ways in which we think about funding the common good? The book includes contributions from leading scholars and practitioners in the field, including Geoff Mulgan, Julie Battilana, Mario Calderini, and GO Lab's own Eleanor Carter.
Lack of progress on global sustainable development and difficulties in managing crises effectively underpin the need to transform the economy and find new ways of making society more resilient. The social economy is increasingly recognised as a driver of such transformations. It comprises traditional forms of cooperative or solidarity-based organisations as well as new phenomena such as impact investing or social-tech ventures that aim to contribute to the public good. Social Economy Science provides the first comprehensive analysis of why and how social economy organisations create superior value for society. The book draws on organisational theory and transition studies to provide a systemic perspective on complex multi-stakeholder forms of action. It discusses the social economy's role in promoting innovation for impact, its role as an agent of societal change, and as a partner to businesses, governments and citizens.
This session is hosted in partnership with Kellogg College, University of Oxford.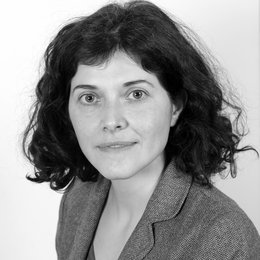 Dr Mara Airoldi
University of Oxford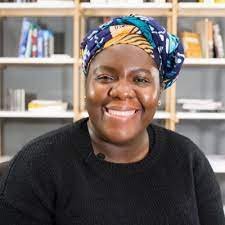 Bayo Adelaja
Do it Now Now
Dr Gorgi Krlev
ESCP Business School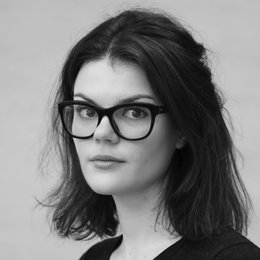 Dr Eleanor Carter
University of Oxford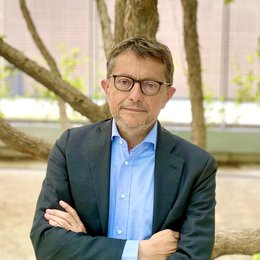 Professor Mario Calderini
Politecnico di Milano School of Management
Chair
Blavatnik School of Government
Networking dinner
Oxford landmarks morning run
Stay active during the conference and discover some of Oxford's most iconic landmarks by joining us on an easy morning run. We will be starting the run at the Radcliffe Camera, in the very heart of Oxford.
In-person participants will be able to register at the reception of the Blavatnik School of Government building and enjoy tea, coffee and pastries with other in-person attendees and speakers.
Deep dive 2.1 Challenges of measurement & evaluation in outcomes-based contracts
Most programme evaluations focus on evaluating the impact of a specific intervention. Trying to evaluate a partnership model or contracting mechanism brings with it a whole new set of challenges, not least in trying to disentangle the impact of the contracting mechanism from the impact of the intervention itself. Evaluations of SOCs tend therefore to be qualitative, subjective and rely strongly on evaluator interpretation. This makes their conclusions open to critique, and it can be challenging to defend evaluation findings when stakeholders within the programmes don't agree with the findings. In this session, we will reflect on the approaches and challenges adopted in evaluating SOCs over the last decade, and ways to overcome these challenges.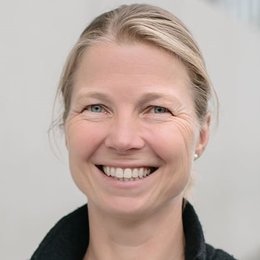 Professor Maren Duvendack
University of East Anglia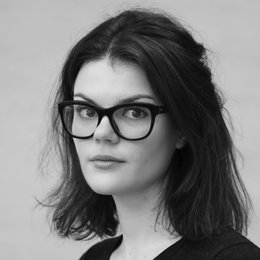 Dr Eleanor Carter
University of Oxford
Chair
Presentations
Understanding complex change through place-based research, learning and evaluation
The prevention of child abuse and neglect is an urgent and complex social problem. The NSPCC initiative Together for Childhood (TfC) responds to this challenge through a placed-based approach. This …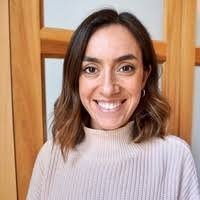 Dr Thea Shahrokh
NSPCC
Confessions of a SIB Evaluator: Lessons learnt in evaluating complex contracting and partnership arrangements
Most programme evaluations focus on evaluating the impact of a specific intervention. Trying to evaluate a contracting mechanism brings with it a whole new set of challenges, not least in …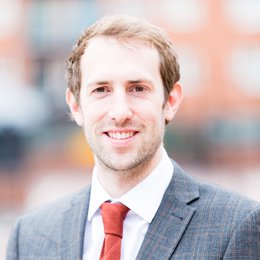 James Ronicle
Ecorys
Power in Partnerships: A New Classification Framework for Public-Private Partnerships in Education
Despite the increasing popularity of Public-Private Partnerships (PPPs) in education,  there remains a lack of consensus on what they actually entail, and whether such arrangements represent a viable alternative to …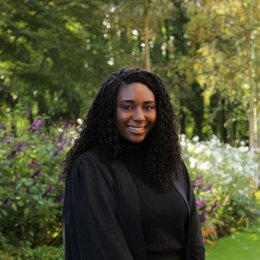 Kenechukwu Nwagbo
University of Cambridge
Developing a Theory of Change to enable tracking systemic change - A participatory approach and key pathways to a toolkit
Theories of Change (ToCs) help organizations and programmes explain how a development change occurs and what processes lead to that change. The process taken by evaluators to build a theory …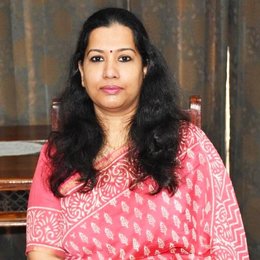 Rajeshwari Balasubramaniam
Niiti consulting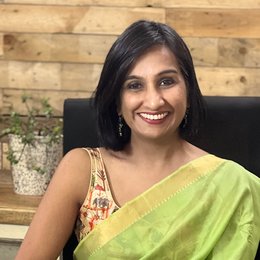 Meena Vaidyanathan
Nitti Consulting
Unveiling social metrics: exploring barriers and enablers for Social Impact Measurement in PPPs for mission-oriented policies and sustainable practices in Italy
Public-Private Partnerships (PPPs) have gained significant attention as a mechanism to drive mission-oriented policies in Italy. However, despite their potential to deliver social impact and address complex societal challenges, incorporating …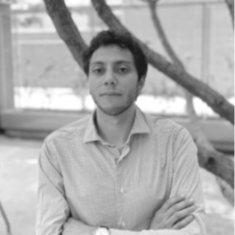 Tommaso Tropeano
Politecnico di Milano
Deep dive 2.2 Strength in depth, harnessing collaboration and local knowledge
Tun Razak Lecture Theatre
Having strength in depth describes having many high-quality players that can be used when necessary. Strength in depth exists in many places and themes, so how can it be harnessed? The centralised, command and control style has been criticised as ineffective and prone to being siloed. Collaboration holds promise, both between those formally charged with delivering interventions, and with those in communities that have the local knowledge to coordinate efforts effectively. 
This session will examine how collaboration can bring enhancement to delivering outcomes for people. It will include presentations on collaboration method, including a brief discussion of a new playbook for cross-sector collaboration. The following five in-depth presentations will examine collaboration methods across a variety of international and policy contexts, such as health service provision, social impact measurement and development financing. 
The audience are encouraged to consider ahead of the session how satisfactory the state of collaboration is in their area of work and what has been limiting the harnessing of many actors.   
The session will feature discussion with the audience to help solve the burning issues with working collaboratively. At the end of this conversation, we aim to help collaboration to be stronger in a range of contexts by reaching a better understanding of why it hasn't been happening as much as it could. 
Presentations
You cannot achieve systems transformation without embedding equity and place-based approaches as core foundations
The CEO's from organisations that lead the development of place-based practice in Canada, Australia, New Zealand and the UK have co-authored a paper looking at why equity and place-based approaches …
Jo Blundell
Place Matters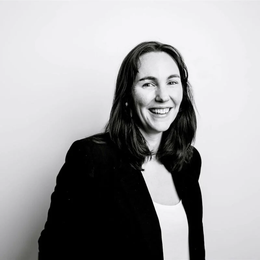 Anna Powell
Collaboration for Impact, Australia
Re-imagining of public services: People-powered Partnerships - community driven, strengths-based, holistic approaches in public service delivery
There are some areas within public services where we are consistently failing to achieve what must always be their most important goal: to improve people's lives.
These issues – including …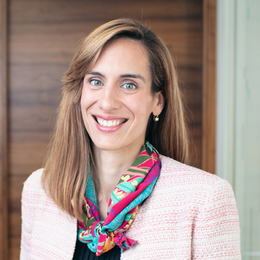 Mila Lukic
Bridges Outcomes Partnerships
Democratizing development financing one outcome at a time; Bringing local communities to the center of creating lasting change
What if it was possible to bring local organizations to the center of creating change to end extreme poverty in Sub-Saharan Africa? Organizations closest to the problems in their communities …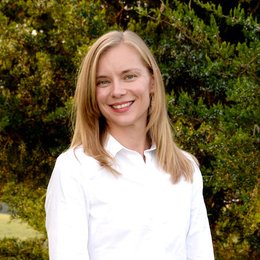 Celeste Brubaker
Village Enterprise
Wisdom and social outcomes - shifting attention from contract to character
Wisdom and social outcomes – shifting attention from contract to character
Addressing the big, complex, multi-dimensional challenges of our age requires thinking and action at interconnected levels – individual, group, …

Dr Jane Gaukroger
Cultivating Wisdom Limited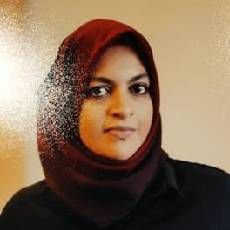 Dr Sabena Y Jameel
University of Birmingham Medical School
Simplifying social impact measurement by asking people what they think; lessons from placemaking and social infrastructure
This presentation will draw on lessons from work completed by Davis Pier (a Canadian social innovation organization), collaborators from the London School of Economics, and community organizations focused on improving …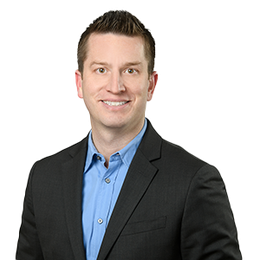 Mike Davis
A leaders guide to cross-sector collaboration
This presentation will offer a brief overview of an exciting new publication on transformative cross-sector collaboration.
The challenges facing our societies and economies today are so large and complex that …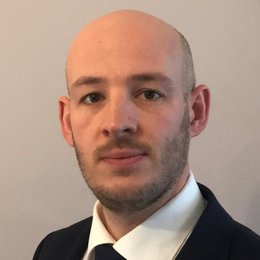 Ian Taylor
University of Oxford
Theme: Innovations
Deep dive 2.3 Bold & bright: learning from innovative global practice in social outcomes contracts
This session will be an opportunity to learn about the impact and lessons learnt from pioneering social outcomes programmes from around the world. We will bring together a diverse group of projects from countries as diverse as Australia, South Africa, Sierra Leone, India and Japan, to explore implementation challenges, adaptations required and value of collaborative working.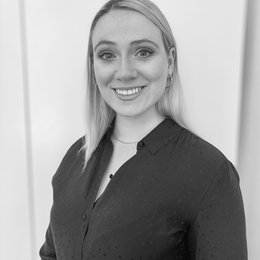 Jessica Reedy
University of Oxford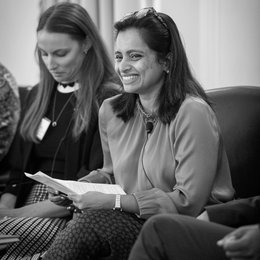 Abha Thorat-Shah
The British Asian Trust
Chair
Presentations
Reducing youth re-offending social impact bond: working together to deliver enduring longer-term outcomes
The Government Outcomes Lab's March 2023 Impact Bond dataset indicates there have been just 19 impact bonds in the criminal justice sector. This study examines a New Zealand youth reoffending …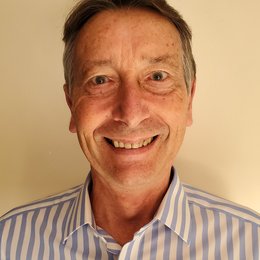 Carl Bakker
G-Fund Limited
Adaptation and adoption of impact bonds - learnings from India
Outcome-based financing instruments such as impact bonds (IBs), offer a promising solution to achieving the SDGs in an environment of setbacks on poverty alleviation, budgetary pressures and shocks. While high-income …
Anushree Parekh
British Asian Trust
Adapting implementation approach to deliver outcomes contracts in low-income countries: Lessons from implementation in Sierra Leone and Ghana
Ghana Education Outcomes Programme (GEOP) and Sierra Leone Education Innovation Challenge (SLEIC) are two first-of-their-kind outcomes contract with immense potential to shape the market.  Both programmes bring together a mix …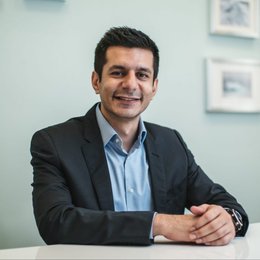 Ali Inam
Bridges Outcomes Partnerships
Partnerships for social good - driving better services, outcomes and value
Overview of the Foyer Central social impact investment and how it relates to SOC23 themes 
Foyer Central is the only purpose-built Foyer* in NSW, and the first Foyer in the …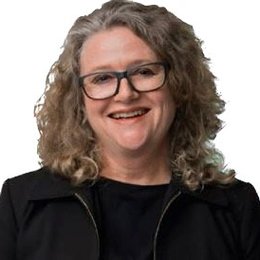 Sophie Holloway
Office of Social Impact Investment, NSW, Australia
Balancing Simplicity and Complexity in the Government Funded Imagine Social Impact Bond in South Africa.
The South African Medical Research Council (SAMRC) has launched the first outcomes-based contract (OBC) in South Africa with full outcomes funding being provided by government. The SAMRC has brought together …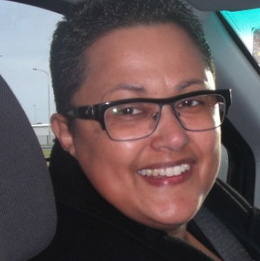 Dr Nevilene Slingers
South African Medical Research Council
What is the driver for innovation? Insights from the Skill Mill
Governments across the world have commissioned SIBs In the field of criminal justice to reduce reoffending rates. However, as reoffending is driven by a complex set of factors, it has …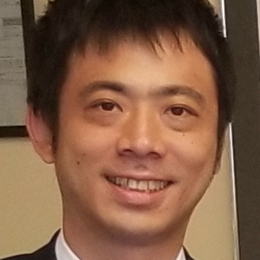 Reiji Ikeda
Ministry of Justice of Japan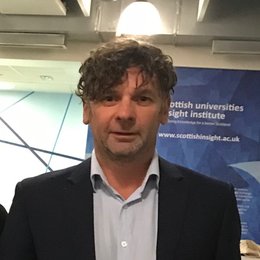 David Parks
The Skill Mill
Big Picture: Putting the puzzle together - piecing together data and evidence in Outcomes-Based Contracting
Join us for an exploration of a rich tapestry of new and diverse data sources and tools in outcomes-based contracting. We will showcase the power of the GO Lab's SyROCCo machine learning tool to synthesise high-level ex-post data from an extensive collection of academic and grey literature and how it links to the Impact Bond Dataset offered by INDIGO; we will delve into new outcome data visualisations from Life Chances Projects; and discover groundbreaking approaches to granular data collection at the service-user level.
Prepare for a rich discussion around how these distinct data landscapes intertwine, enabling us to ask unprecedented questions, gain project-level perspectives, redefine success assessment, and unlock transformative learning opportunities in outcomes-based contracting.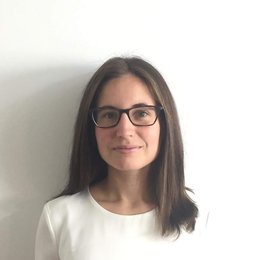 Juliana Outes Velarde
University of Oxford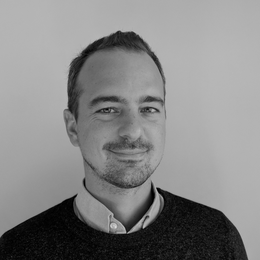 Dr Felix-Anselm van Lier
University of Oxford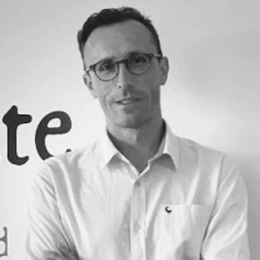 Benoit Renard
Triggerise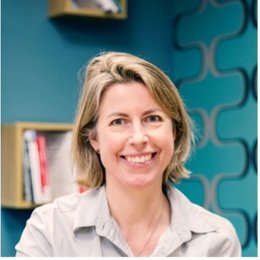 Dr Ailsa Cook
Matter of Focus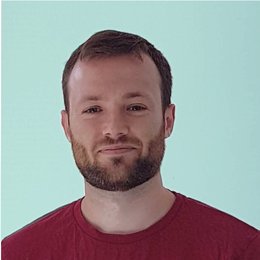 Tom Neill
Time to spare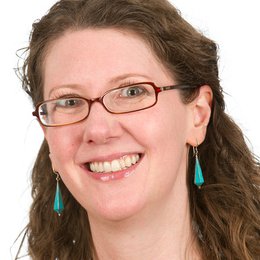 Louise Savell
Social Finance
Chair
Presentations
Multi-stakeholder Data Partnerships that drive performance and outcomes
Our work across multiple social impact bonds and outcomes contracting projects in Australia has identified a key barrier to the growth of outcomes contracting in Australia - the absence of …
Dale Renner
Latitude Network
Social impact poster gallery
We recognise that there is so much exciting and meaningful work all of our different speakers and their organisations are doing which can't be fit into the limited speaking slots.
As such, we are excited to host a new opportunity at the Social Outcomes Conference 2023. Speakers and organisations are invited to share a poster at the conference. This poster will be on display physically in the Inamori Forum at the Blavatnik School and virtually on the SOC23 webpage. We will be displaying posters both virtually and physically so that all attendees, both online and in-person can view the posters.
Deep dive 2.4 Investing in mental health and disability: how outcomes-focused innovative financing can support and advocate for systemic change
In light of the World Mental Health Day on the 26th of September 2023, this session focuses on the timely issue of investing in mental health. Recent estimates have found the global cost of mental, neurological and substance abuse disorders to be US$8.5 trillion, which is projected to double by 2030. Despite the economic, social and personal toll, national governments spend an average of just 2% of their health budgets on mental health, which signifies a dire underinvestment. COVID-19 has only exacerbated this global mental health crisis and pushed people further into inaccessibility and disability. Nonetheless, the positive news is that several global initiatives have pathed the way for a systematic change in how we view and fund mental health.
In this panel we will examine recent evidence from academic evaluations as well as hear practical insights on how to design and evaluate mental health outcome-based contracting from Outcome Funders, the Voluntary Sector, and Not-For Profits. We hope the lessons learned from these key initiatives will unlock investment and be a part of the world-wide call-to-action to re-prioritise our mental health and wellbeing.
Dr Andrea Feigl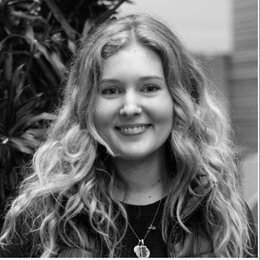 Emily Hulse
Chair
Presentations
Modelling the global cost of mental health, estimating the RoI of successful mental health policies/responses, and using outcomes contracting to improve mental wellbeing and disrupt systems.
Societies are facing a multidimensional crisis and the pressure this brings on citizen's mental wellbeing grows and grows. The impact of poor mental health touches every aspect of our lives …
Richard Johnson
Healthy Brains Global Initiative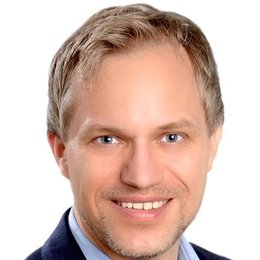 Dr. Lars Hartenstein
Shayla Smith
A Study of the Service Reform Fund (SRF): Understanding Reform in National Systems.
The Service Reform Fund (SRF) was a national programme of change which helped to expand, scale and sustain social innovations in the areas of disability, mental health and homelessness. Resources …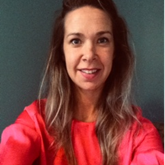 Dr. Niamh Lally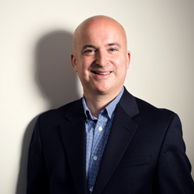 Dr. John A. Healy
Henry Smith Project: Learning from building evidence & disseminating best practice in cross sector partnerships
Social Finance acts as the learning and evaluation partner for a £2.6m grant programme funded by the Henry Smith Charity, in partnership with Speakup (our lived experience partners). We are …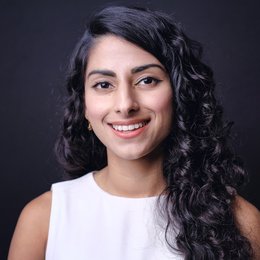 Tanyah Hameed
Social Finance
Deep dive 2.5 What is in a measurement? Insights and perspectives for measuring and monetising outcomes
Measurements are often assumed to be perfect windows into social outcomes, but are they? Join our engaging roundtable on social outcomes measurements, where we investigate this theme from multiple perspectives. In this session we will explore questions such as:
What value in outcome-based contracting is?
What are the main challenges in choosing the right measurements?
How social measurements change a contract's power balance?
How social outcome measurement could improve the generation of public value of outcomes-based contracts?
Gain unique insights from policy makers, practitioners, and researchers as they share their diverse perspectives on measuring outcomes. Delve into the purpose and applicability of outcome research, and explore the frustrations and failures encountered, shedding light on the practical realities and tensions between research design and real-world behaviour. Join us for an interactive and engaging panel session that challenges conventional wisdom and provides fresh perspectives on measuring social outcomes.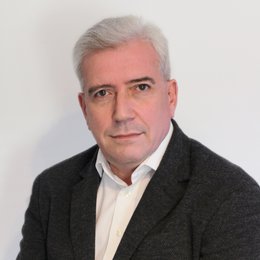 Neil Stanworth
ATQ Consultants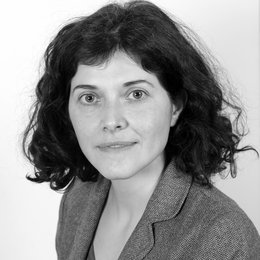 Dr Mara Airoldi
University of Oxford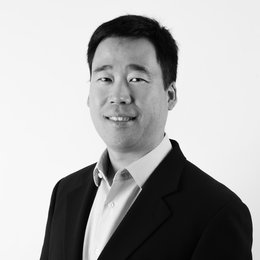 Jeffrey Matsu
CIPFA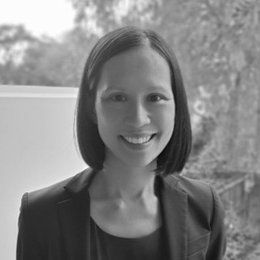 Dr Elaine De Gruyter
University of Oxford
Chair
Presentations
Perspectives on Measuring the Outcomes of Social Welfare Advice
In this presentation, we proposed to examine the different perspectives brought to the issue of outcome research on social welfare advice; from the policy maker (from the Welsh Government), the …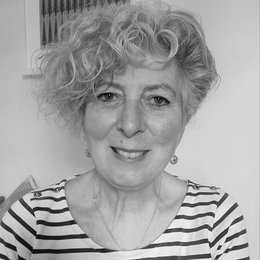 Lindsey Poole
Advice Services Alliance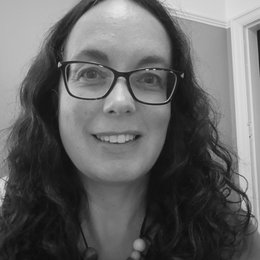 Madeleine Parkinson
Sheffield Hallam University's Students' Union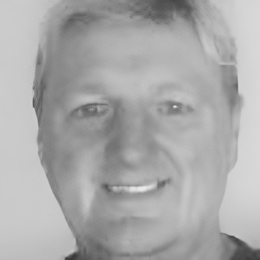 Paul Neave
Welsh Government
Insights from calculating the Social Return on Investment of the Chances SOC
This presentation discusses key insights and indicative headline figures from the evaluative Social Return on Investment (SROI) calculation of the Chances Social Outcomes Contract (SOC). Our contribution offers a multi-disciplinary …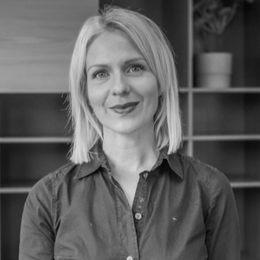 Dr Kath Edgar
Substance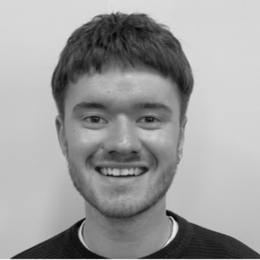 Charlie Grosset
Substance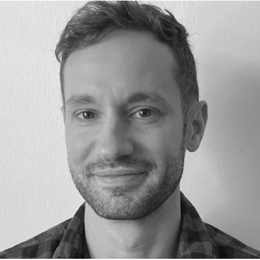 Dr Johannes Langer
Substance
Deep dive 2.6 Enhancing the effectiveness of spending for environmental and social outcomes
Tun Razak Lecture Theatre
Recent years have seen governments and private organisations alike pledge increased investment towards environmental goals.  
This session explores the role of outcomes-based partnerships for enhancing the effectiveness of new climate spending, with a particular focus on how the pursuit of environmental goals can be aligned with social aims.  
We will examine: 
Just transition and 'pro-poor' climate finance 
The ways existing models of contracting for social outcomes are being adapted to address environmental outcomes 
The opportunities and risks posed by private capital and/or corporate partners 
Examples and learning from practice 
Kieron Boyle
Impact Investing Institute
Presentations
Driving climate results with effective climate finance
To address the globe's climate crisis, it is critical to ensure not just more climate finance but that each dollar of climate finance is delivering the greatest results possible. It …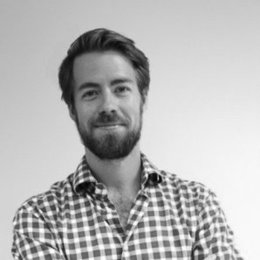 Ben Stephens
Instiglio
How environmental and social outcomes are integrated and the role that corporates can play
Corporate partner and pooled funding managed by Bridges Outcomes Partnerships are working in partnership with social enterprise Wecyclers to create social and environmental outcomes in Nigeria.
Through this outcomes partnership …
Sophie Emler
Bridges Outcomes Partnerships
So close and yet so far? A comparative approach between social and environmental impact bonds.
This article explores the emergence of Environmental Impact Bonds (EIBs), a declination of the Social Impact Bond (SIB) model to tackle issues related to the ecological transition and experiment innovative …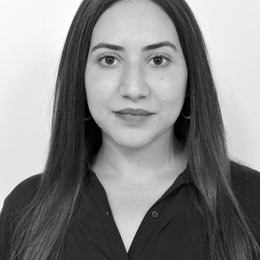 Maya Tira
Audencia Business School
The Deshkan Ziibi Conservation Impact Bond: Including Indigenous and Western views.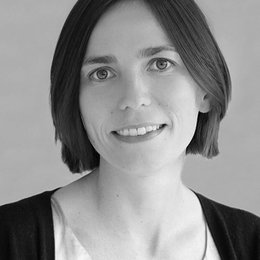 Dr Diane-Laure Arjaliès
Ivey Business School
Big Picture: Turning the oil tanker - can outcomes-based partnership really catalyse lasting change?
The potential legacy that a well-designed outcomes partnership can achieve is often articulated in terms of 'system strengthening' – positive impacts within a service system beyond the immediate person-level outcome targets of the programme. Most would agree that strengthening system capacity is a goal worth pursuing; but the term is broad, even vague, and can mean a number of different things. There is a need to articulate what those different aspects are, how they interrelate, and why an outcomes-based approach in particular can attend to opportunities for system change. In this session, we will investigate and seek clarity about the relationship between outcomes-based contracting and system strengthening – what it is, how we pursue it, and the evidence by which we assess it. We will connect these questions to the latest learning from practice, to better understand how system-level goals are conceived and pursued in case examples.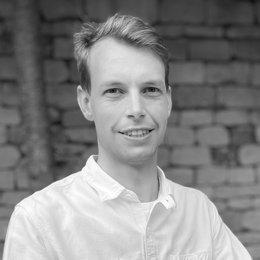 Dr Harry Bregazzi
University of Oxford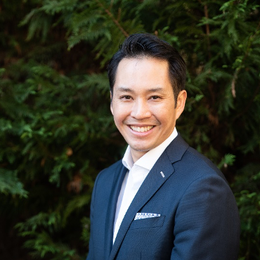 Jonathan Ng
USAID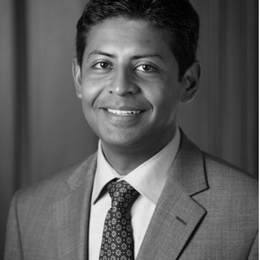 Abhik Sen
UN
Andreea Anastasiu
University of Oxford
Chair
Presentations
Aligning government and other stakeholders to end extreme poverty in Rwanda
The poverty graduation model is an excellent example of how donors and governments increasingly choose an evidence-based approach to equipping households with the skills and resources to exit poverty. However, …
Caroline Bernadi
Village Enterprise
Outcomes Based Commissioning and Systems Change: friends or foes?
Social Finance aims to generate lasting, widespread change that improves outcomes for people and communities. Outcomes-based commissioning (OBC) is a key part of our toolkit – used to convene cross-sector …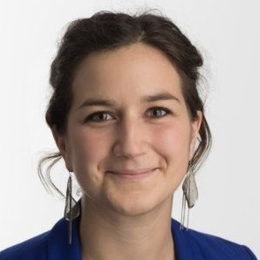 Jessica Davies
Social Finance
Lessons learned from launching the two largest outcomes funds in education
In 2022 EOF, in partnership with the Governments of Sierra Leone and Ghana, launched the two largest outcomes funds in education, totalling $48m in funding. The programs aim to improve …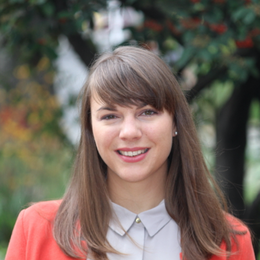 Milena Castellnou
Education Outcomes Fund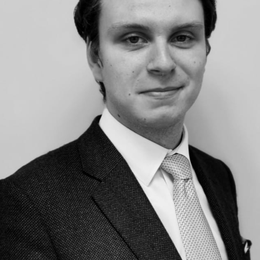 Stephen Chandler
Education Outcomes Fund
Accountability at arm's length: how should we hold public-private partnerships to account?
In this session, Professor Carolyn Heinrich will discuss the challenge of holding public-private partnerships to account with Dame Margaret Hodge.

This public talk is a timely discussion, aimed at helping reconcile collaboration and accountability in a way that can inform better practice.
About the session
The conversation will draw on Dame Margaret's experiences during her 5 years as Chair of the Public Accounts Committee to explore the challenges of contracting out public services, as well as broader issues of public accountability and its importance to maintaining trust in government. Together with an in-person and online audience, they will consider how advances in the state of the art of public sector contracting might help or hinder accountability, and ultimately how we can ensure public-private partnerships better deliver for the citizens they serve.
Public-private partnerships are an inevitable part of 21st century public services. But if they are to maintain the trust of the citizens they serve, we need to ensure they deliver what they are supposed to, and are held to account when they do not. Recent years have seen the best and worst of collaboration between governments and partners in the private and not-for-profit sectors. Our response to COVID-19 saw public healthcare systems  pull together with private companies and universities to rapidly develop and deploy a life-saving vaccination programme, aided by civil society in reaching and supporting the most marginalised and vulnerable members of society.  
But it also saw great failures. The emergency acquisition of personal protective equipment (PPE – a significant amount of which was unusable) bypassed procurement procedures, leaving serious concerns about probity and value-for-money. These challenges are not new, nor are they unique to the COVID response. From buying aircraft carriers and armoured vehicles to probation services and employment support, Governments' efforts to deliver complex goods and services have often failed (Hodge, 2016). Ultimately, these failures mean that taxpayers' money is wasted, citizens are left underserved, and the public's trust in government is undermined. 
Increasingly, there is a recognition amongst scholars and practitioners that for the most complex public services – such as those supporting people experiencing homelessness to find stable accommodation, or people with mental health conditions into jobs – our traditional approach to public contracting often doesn't work. We need a more flexible, collaborative approach which can facilitate joint problem solving and adaptation to meet the needs of service users and society. However, this more "relational" approach also raises questions for public accountability. If the deliverables of a contract change over time, what precisely ought we hold partnerships to account for? If responsibility is shared between the members of a partnership, who do we hold to account?  
About Dame Margaret Hodge
Dame Margaret has been the Labour Member of Parliament for Barking and the heart of Dagenham since 1994. She has held several government positions in the last Labour government, holding portfolios across education, work and pensions, business and culture. In 2010 she became the first woman elected Chair of the Public Accounts Committee, serving until 2015.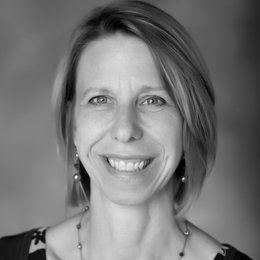 Professor Carolyn Heinrich
Vanderbilt University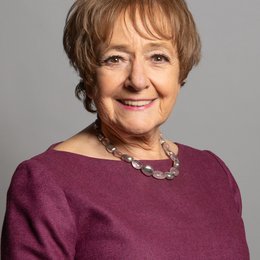 Dame Margaret Hodge
Labour Party
SOC23 Closing celebration gala & remarks
A celebratory ending and closing remarks with moments of community, insights, and connection. Join us for drinks, nibbles, music, and reflections for this final celebration in our beautiful venue.
Enter access code
Submit the event access code to reveal the session/meeting credentials.