INDIGO Hack and Learn event
Hack and Learn Spring 2023
Online Event
2-16
March
(GMT)
Set my timezone
Select a timezone from the map or dropdown and click the Set timezone button to adjust the event date/times to your current timezone.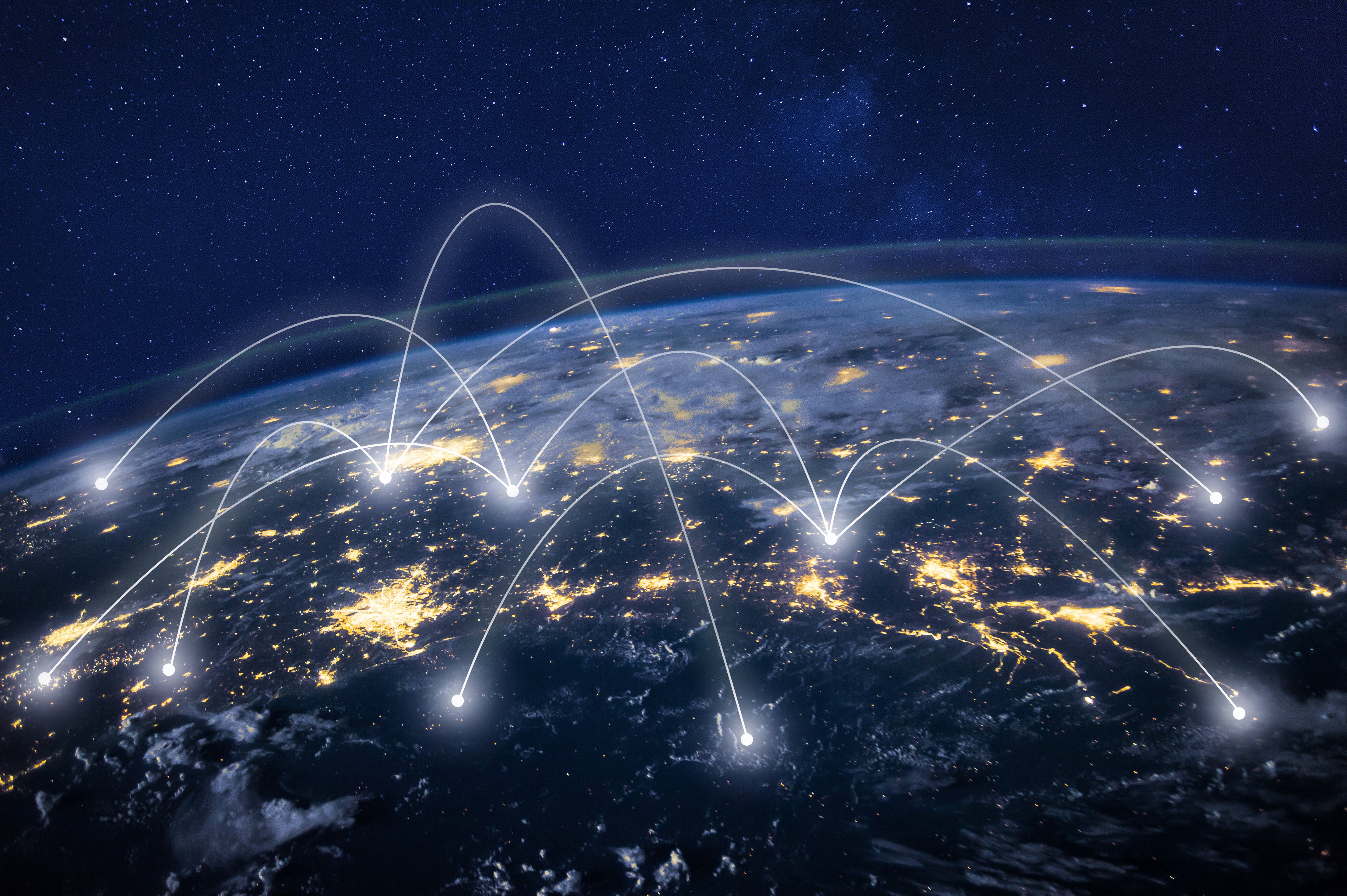 Our Hack and Learn is an international event where a diverse community of practitioners, researchers, policy makers, students and data enthusiasts get together and work towards tackling pressing questions in the field of social outcomes using data.
Overview
Interested in using data to better understand outcomes-based projects? Want to meet and work with other people with the same interest? Our bi-annual Hack-and-Learn event was designed to give anyone interested in learning more about the use of data in the field of social outcomes a chance to connect with others and work on a real-life project. Harnessing skills and experiences from a diverse pool of actors, we provide a space for learning and community building around the use of data and an opportunity to solve problems, co-produce and make better sense of the use of data.  
The Hack-and-Learn is a two-week online event where participants had the chance to choose from a selection of data-related challenges set by our team at the Government Outcomes Lab and our partners. A letter of participation was provided to those participants who actively engage in one or more challenges.
While some data enthusiasts might enjoy doing the coding and data wrangling, others might prefer researching, writing and tackling policy issues around the project. Those interested in graphic design can also help out by creating stunning data visualisations.  
Agenda
Kick-off session: 02 March 2023, 12.30 pm GMT. Come join our Hack and Learn and pick a challenge to work with. You will meet your team and challenge leaders and start planning your contribution. No worries if you can't attend the session, we know it is a bit early for the participants in the Americas. We will record the session and then circulate it.
Hack hack hack: 02 March to 16 March 2023. We will have two weeks to work. As participants may come from very different parts of the world, we will use Slack channels to communicate with each other.
Show and Tell session: 16 March 2023, 12.30 pm GMT. On this occasion, all teams will get together and show the outputs of their work. A group of discussants will provide feedback and there will be time for questions and answers from the other teams.
Social session: 16 March 2023, 1.30 pm GMT. Come join us for a virtual drink and meet your fellow Hack-and-Learners. Everybody has to wear, use or bring something indigo to the call!
The challenges
How much does it cost? During our 2022 Summer Hack and Learn, we joined forces with a fantastic group of practitioners, policy makers and researchers and developed a new set of variables to measure the cost of delivering impact bond projects. We created a list of variables to measure cost from the outcome payer perspective (demand side) and another list to capture the supply side (service provider, investor or fund manager perspective). You can check the new set of variables here. This time, we would like to continue our conversation and populate these variables for a set of impact bond projects where cost data is publicly available. We will find that data, analyse it and populate our project record to understand how well those variables can capture the cost of a project. If the existing variables can't capture the different cost lines, we will discuss how to adjust them or which new variables to add. This challenge will be led by the Government Outcomes Lab.
Understanding 'Measurement' in Impact Bonds. Impact bonds are designed to focus primarily on contracted performance outcomes. However, outcomes of an intervention can often be difficult to measure given that the well-being of the intended beneficiaries is usually of a multidimensional nature. Hence there could be potentially confounding factors and qualitative elements that influences the outcome and are not always easy to capture. For this challenge, participants will analyse the measurement framework - comprising of the choice of metric to track impact, evaluation method to capture the metric, and design of payment structure tied to the chosen metric - using the INDIGO Impact Bond Dataset and draw suitable trends and insights. This challenge will be led by the Indian Institute of Management Lucknow.
Rethinking the outcome metric variables. Outcome metrics are a key part of social impact bonds. The Impact Bond Dataset has a dedicated set of variables that capture information on outcome metrics and targets. As impact bonds evolve and adapt to different contexts, they have started to include system level metrics, such as market growth or changes in a cohort in comparison to a national average. However, the Impact Bond Dataset was designed to capture individual level metrics. We will think and reflect on what other type of variables we need to include to better understand both individual and system-level metrics. This challenge will be led by the INSPER Metricis, our partners in Brazil.
What we will co-produce 
The aim of Hack-and-Learn is not just to improve data in the field, but also to share learnings with others. At the end of the two weeks, we will host a Show and Tell session on 16 March 12.30pm GMT for each team to share their reflections and outputs. Along with our partners, we will then collate these lessons learnt into a blog and discuss them at a Peer Learning session. Any participant who wants to share their story is welcome to contribute as co-author of the blog. The blog will be part of our Oxford Government Outcomes Blog.  
Any open-source visualisations created over the two weeks will be either published on the GO Lab website or the INDIGO GitHub account.
For past Hack-and-Learn events, we had teams visualising foreign philanthropy to India, mapping the network of organisations involved in impact bond projects and investigating whether impact investors were aligning their outcomes-based contracts with the UN SDGs. To learn more about what the teams got up to in past editions of the event, you can read our Hack and Learn Technical and Learning Report September 2021 here, our blog on Hack and Learn Spring 2022 or our most recent blog on Hack and Learn Summer 2022.
What GO Lab will do

Partner up with universities and research centres around the world to bring all kinds of experience and expertise to the table.
Devise a series of engaging challenges that allow participants to analyse and contribute to. 
Provide structured datasets, including our global dataset on impact bond projects around the world, an open-source code for the database and visualisations on the GO Lab website and INDIGO account on GitHub. 
Support you during your 2-week journey by answering any queries and providing technical assistance through Slack and email during office hours. 
Collate the lessons learned with our partners into a blog post which will be publish in our Oxford Government Outcomes Blog. 
Organise a fun social online event to celebrate the end of the Hack-and-Learn event.
Why? 

The International Network for Data on Impact and Government Outcomes (INDIGO) is a community of peers with an interest in sharing data about the design, implementation and evaluation of cross-sector collaborations to address complex social problems. We are interested in fostering a culture of transparency, learning, and capacity development across public, private, and third sectors. In addition to publishing open data and open-source code, we want to explore and highlight opportunities to join-up various open data standards initiatives. (We are collaborating and borrowing wheels -- not reinventing the wheels.)  
Our bi-annual Hack-and-Learn event is designed to give anyone interested in learning more about the use of data in the field of social outcomes a chance to connect with others and work on a real-life project. For this edition of the event, our challenge leaders pitched four different ideas:

1. Populating the Impact Bond Dataset cost variables (led by Juliana)
2. Understanding measurement in impact bonds? (led by Priyanshu)
3. Reviewing our data model for outcome metrics (led by Jorge)

If you missed the kick off session, you can still watch the recording and join the Slack chat of the challenge that you like the most. Please send any questions that you may have to indigo@bsg.ox.ac.uk
For this edition of the event, our challenge leaders and their teams worked on four different ideas. Watch the recording to see their outputs and presentations. A panel of experts, Abhik Sen and Felix-Anselm van Lier, provided feedback for each team.
Populating the Impact Bond Dataset cost variables (led by Juliana)
Understanding measurement in impact bonds? (led by Priyanshu)
Reviewing our data model for outcome metrics (led by Jorge)
Discovering more information about projects using Org-id (led by James)
Interested? Have Feedback? 
We will provide updates, including a call for participants via the INDIGO email list along with our partners. We are also open to comments and suggestions on the above session sequencing and agendas. To join the email list or provide feedback, please email indigo@bsg.ox.ac.uk.